FOCUS ON OUR WORK
Redesigning the Image of a Pioneer in Reproductive Biology
Located at the Clinique des Grangettes in Geneva, a renowned Swiss hospital, babyImpulse offers patients holistic care in the following areas: realizing the desire for a child, fertility diagnosis, gamete preservation, sexology and reproductive genetics. Their management contacted Edana to discuss a project to overhaul their digital presence. Our experts in user experience, branding, graphic design, web development and marketing took charge of the project, from research and design to layout, copywriting, SEO and QA testing.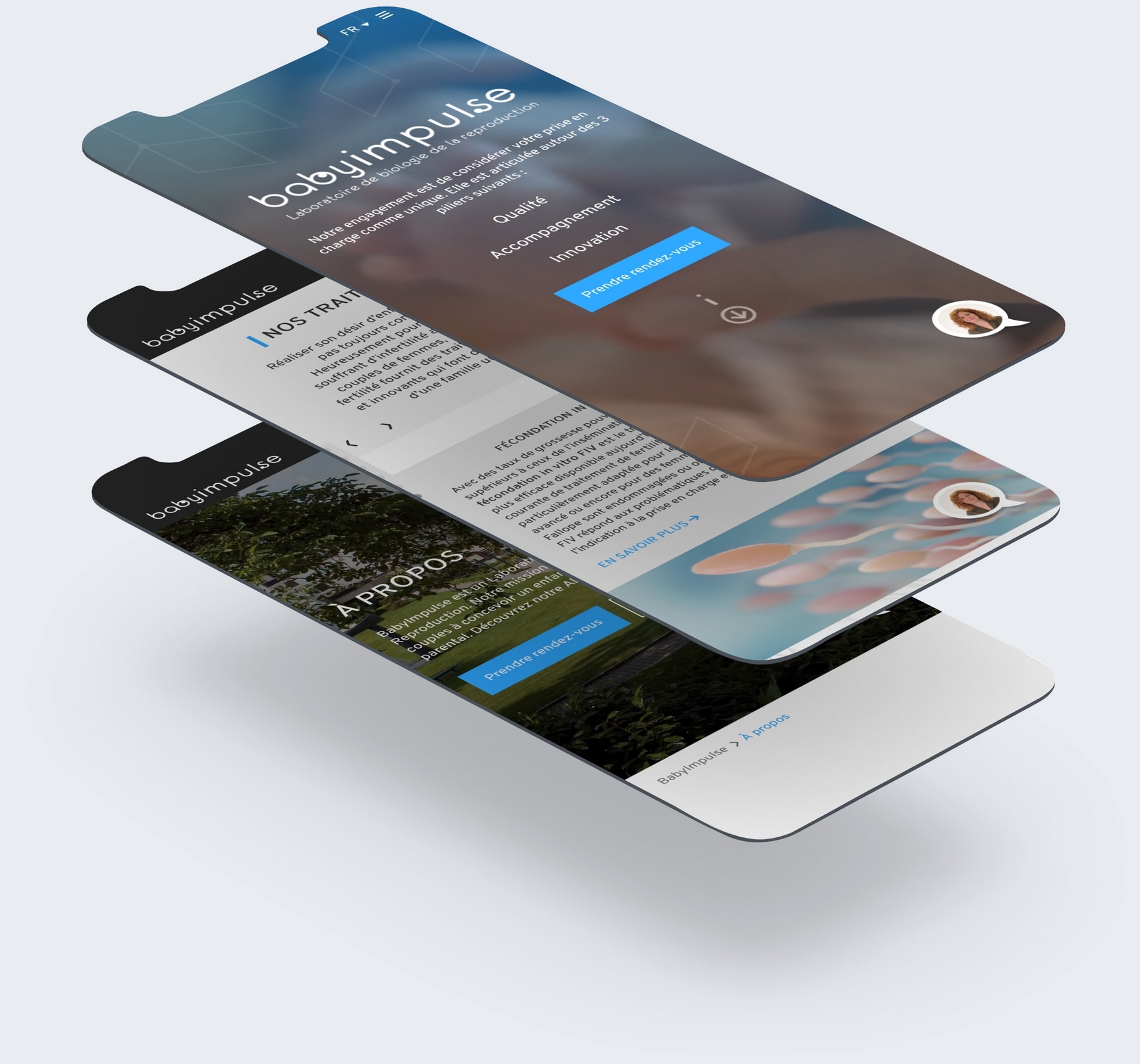 An Impactful Navigation Experience
To guarantee a brand perception in line with the target positioning, the user experience and interface have been carefully thought out. Clear, modern navigation flows have been integrated.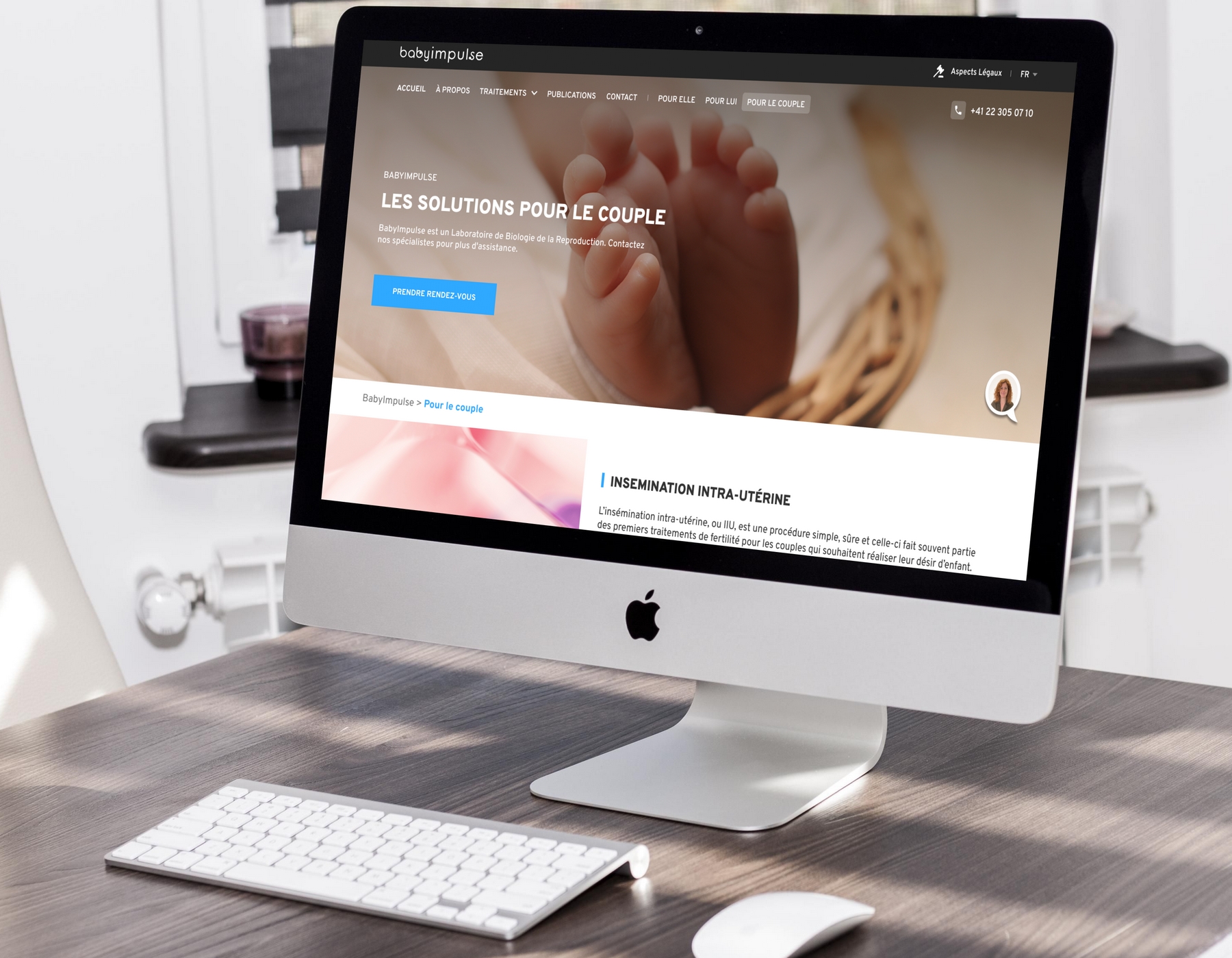 Holistic & Innovative Support
As the babyimpulse laboratory offers a comprehensive service and unique support, our branding strategists, UX and UI specialists and copywriters have taken care to reflect the latter correctly in order to impact the target audience with the right messages.
SEO
+200% On-Site Optimizations
The number of technical optimizations implemented within the site's pages has been multiplied by 4 compared to the previous site. The HTML structure and content architecture have been strategically optimized to take advantage of organic traffic from search engines.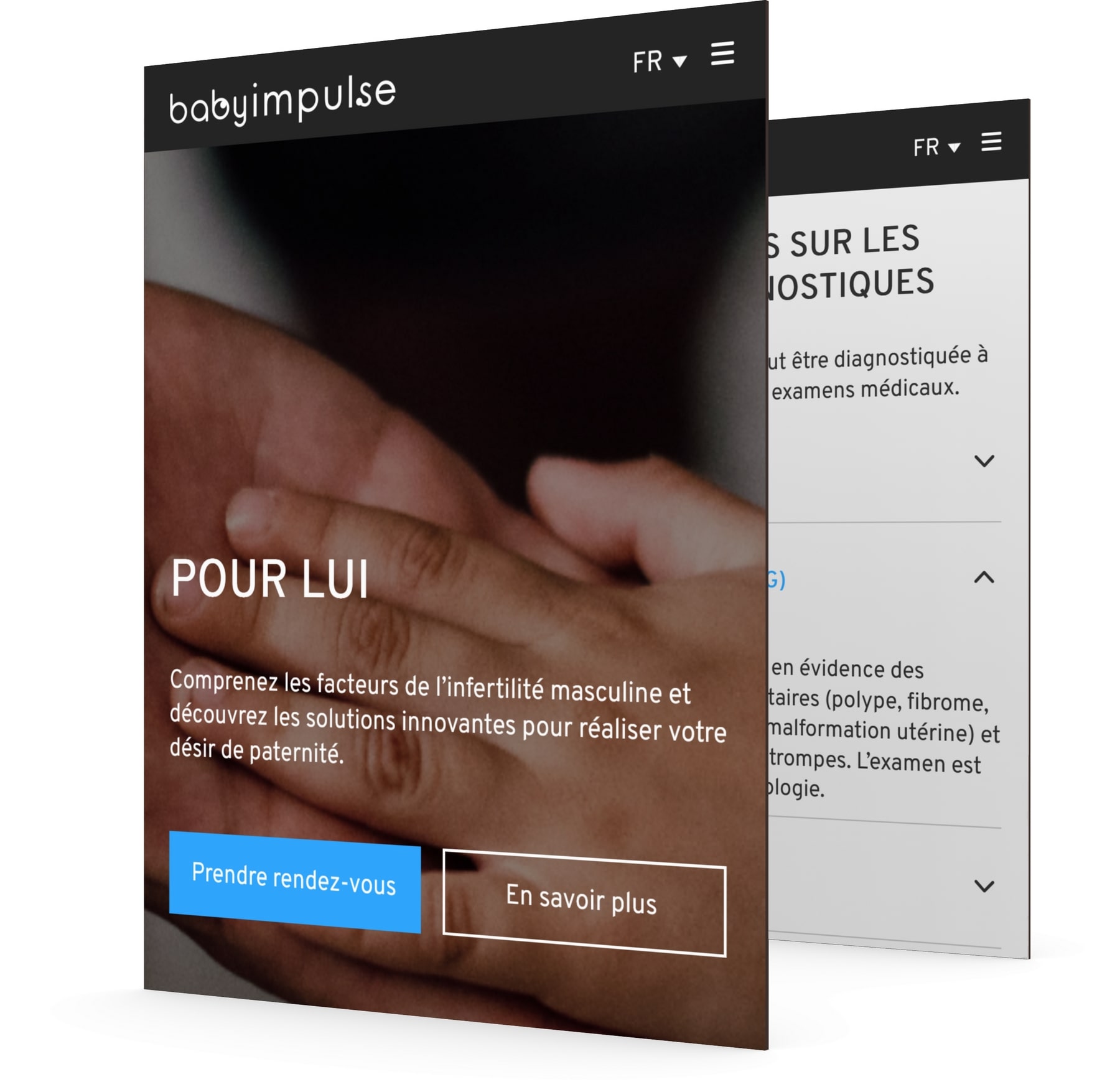 Optimal Content Architecture Transforming the Site into a Real Resource
In order to advise patients, but also to give them a clear view of the services offered by the laboratory, our teams have developed optimized content pages, classified by type of need. Informational content now represents real added value for the company and its reputation as a brand.
Want to Be Accompanied by Our Experts?
CONTACT US
Let's Talk About You
A few lines are enough to start the conversation! Write to us and one of our specialists will get back to you within 24 hours.
Let's Give Life to Your Project, let's Propel Your Company.
We are passionate about innovation, bright ideas and implementation that bring every project to life. If this is also your case, call or write to us to get started now.
SUBSCRIBE
Don't miss Our Strategists' Advice
Get our insights, the latest digital strategies and best practices in marketing, growth, innovation, technology and branding.
Make a difference, work with Edana.
Your 360° digital agency and consulting firm based in Geneva. We support a demanding clientele throughout Switzerland and create tomorrow's industry leaders.
With over 15 years of multi-sector expertise, our multi-disciplinary team orchestrates tailor-made solutions adapted to your specifics.
Contact us now to discuss your goals: