FOCUS ON OUR WORK
Journey to the Heart of Umbria and its Culinary Treasures
The founders of Testo Import contacted us to be guided through their branding process. Our team of specialists took charge of the project from strategy to execution. From the brand identity and its declination to the design of a custom-made website, we delivered a turnkey project reflecting the value proposition to the right target. That of a simple cuisine, based on a long history, original traditions and flavors as well as carefully selected products, guaranteeing a unique quality for a demanding clientele.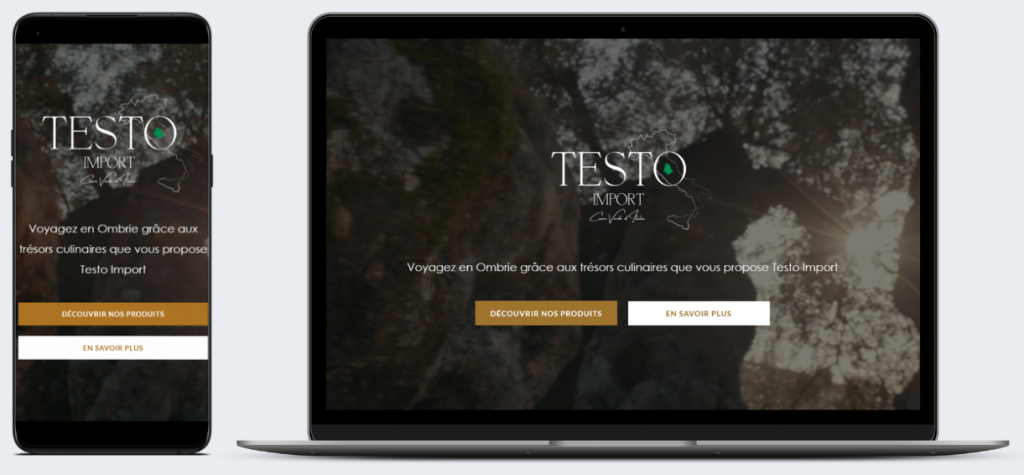 Video Panorama For an Immersion Experience in the Heart of Italy
The Testo Import brand selects its products with the utmost care from small family businesses and laboratories with a long tradition and unique know-how. Our UX and UI designers worked closely with our branding specialists to design an exceptional experience and transport the consumer directly to the heart of the Umbria Region in Italy. Video was used to convey the emotion necessary for an immersive feel.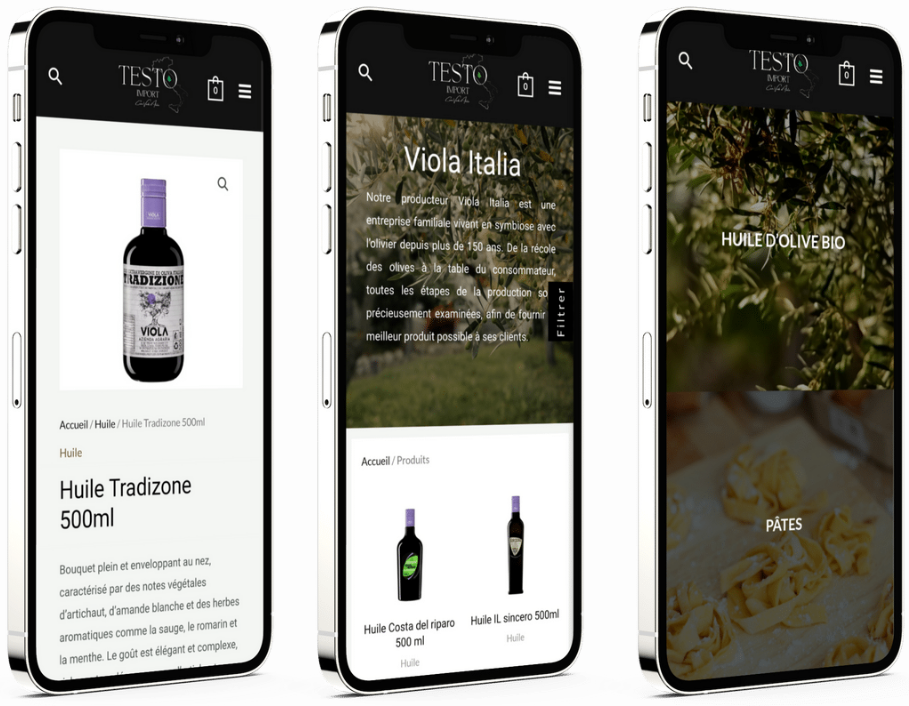 Offering Culinary Art Lovers a Direct Access to a Treasure Cellar
The brand's e-commerce site has been designed to offer a clear view of each product, highlighting the origin and producer. The navigation flow has been designed to allow each user to discover and select the products that correspond to them in the easiest way possible, while living a meaningful experience.
BRANDING
Delivering the Right Message to the Right Target Makes All the Difference
By positioning itself on the culinary arts market, the Testo Import brand has chosen to target a clientele that loves quality Italian products in Switzerland. This market niche is specific and it was crucial to analyze its buyer persona with precision in order to be able to present the Testo Import offer in the most strategic way possible. This is why we mobilized a multi-disciplinary team on this project and developed an adapted brand strategy.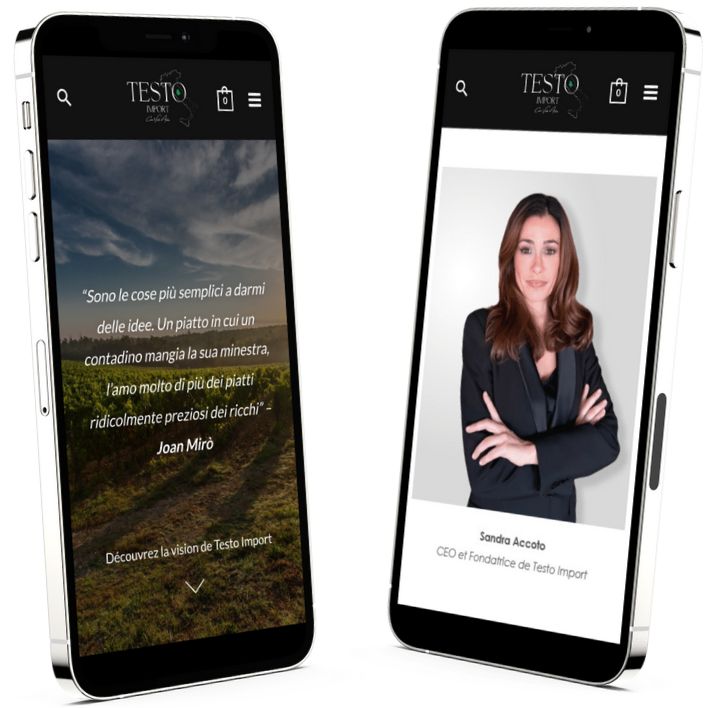 Mobilizing Brand History as a Powerful Trust Vector
To anchor the brand in the minds of its target audience, we chose to highlight its history, its values and the nobility of its credo. This includes a focus on the founder, who allows her demanding clientele to travel with her to the heart of an Italian region full of surprises and unique flavors, which they can now discover in Switzerland.
Want to Be Accompanied by Our Experts?
CONTACT US
Let's Talk About You
A few lines are enough to start the conversation! Write to us and one of our specialists will get back to you within 24 hours.
Let's Give Life to Your Project, let's Propel Your Company.
We are passionate about innovation, bright ideas and implementation that bring every project to life. If this is also your case, call or write to us to get started now.
SUBSCRIBE
Don't miss Our Strategists' Advice
Get our insights, the latest digital strategies and best practices in marketing, growth, innovation, technology and branding.
Make a difference, work with Edana.
Your 360° digital agency and consulting firm based in Geneva. We support a demanding clientele throughout Switzerland and create tomorrow's industry leaders.
With over 15 years of multi-sector expertise, our multi-disciplinary team orchestrates tailor-made solutions adapted to your specifics.
Contact us now to discuss your goals: