RECENT PROJECTS
The Social Media Agency
Focused on Your Performance
With over 15 years of experience in the digital sector, our team supports Swiss companies in their development, whatever their size. From the independent to the leader in its sector. Our social media marketing services are tailored to each sector and focused on rapid and sustainable growth.
OUR STRENGTHS
Entrust Your Social Media to Experts
Our social media marketing experts develop your customised brand strategy and implement the right solutions for your company to generate brand awareness and targeted growth in Switzerland or internationally.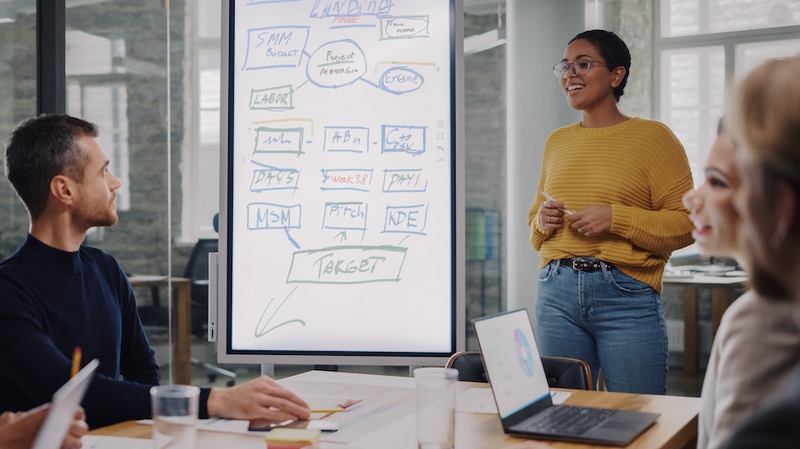 Tailored Strategy
We develop Your 100% Tailor-made Strategy according to Your Needs.
Brand Image Study
Definition of KPIs
Competitive Intelligence
Development of Adapted Strategies
Monitoring and Strategic Adjustment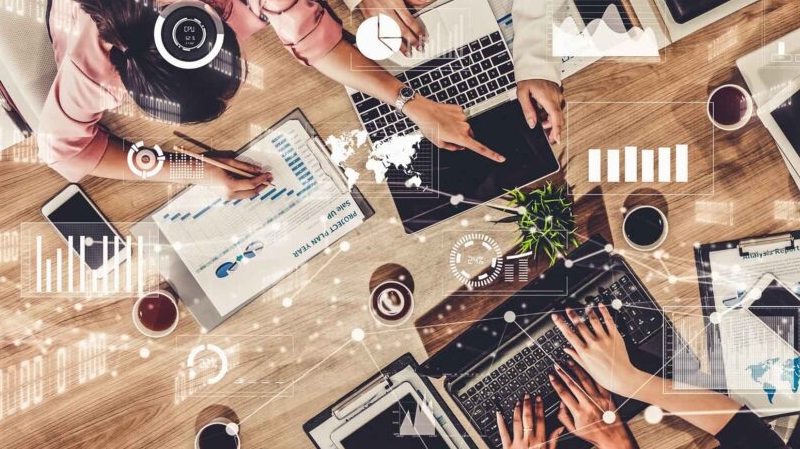 Full 24/7 management
Entrust Your Social Media to our Experts and worry about nothing.
Content Publishing
Content Optimization
Partnerships
Engagement Increase
Leads optimization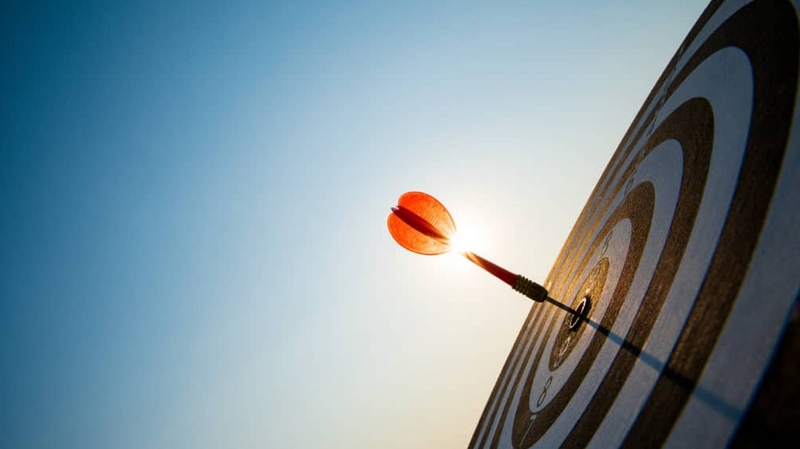 Measurable Results
No talk. Our Specialists are Performance and Efficiency Focused.
Return-On-Investment Oriented
Leads Increase
Constant Optimization
Followers Increase
Performance Monitoring and Reports
HOW WE DO IT
We Orchestrate Strategies Generating Engagement and Value
STRATEGY
IMPLEMENTATION
OPTIMIZATION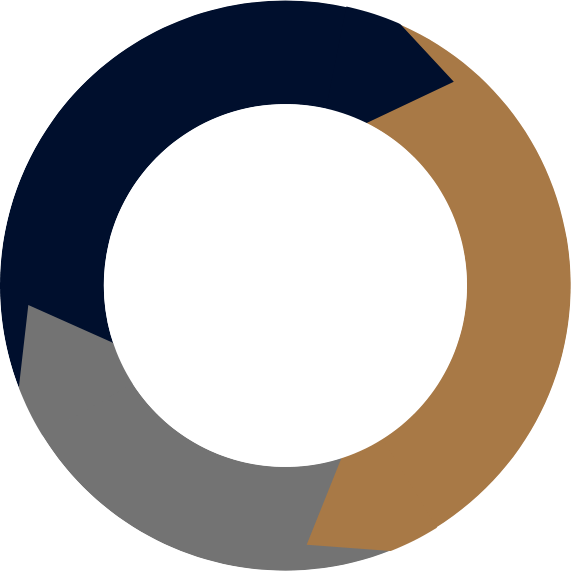 1
2
3
To deliver relevant results and achieve our customers' objectives, we adopt a unique method that puts strategy and the customer at the heart of our process.
After a careful analysis of your objectives and project environment, we develop a customized SM marketing strategy and plan, and guidelines for its execution. Then comes the day-to-day exécution of the plan. Finally, our data and audience experts measure the performance of the various oragnic and paid campaigns, and carry out regular optimization, recommandations and reporting. At every stage of the process, a team of multi-specialists collaborates to ensure that you benefit from the best of each discipline, while maintaining a holistic 360° vision.
« For a Brand, Entrusting its Presence on Social Networks to Experts makes All the Difference. »

– Benjamin, Co-Founder of the Agency
Working Together to Reach a
New Wave of Digital Consumers
Become a social media powerhouse
Let's talk about your goals now
TESTIMONIALS
What our Clients are Saying
« Edana manages our social networks with great care. The performance is there and we would by no means change it…
… we opened an online shop based on a promising and innovative idea, but we soon realised that social networks were a competitive field. We needed social media experts to manage our Facebook, Instagram and YouTube accounts, so we hired the marketing agency Edana to manage our entire advertising campaigns. »
Fabienne
Managing Partner
« Edana's team is ingenious and perfectly organised. The results are more than we could have hoped for…
… our law firm set out to go digital to stay up-to-date. We noticed that our competitors were using social media to reach a targeted clientele and wanted to do the same. Edana web agency took over our social media accounts and we are happy with the results. »
« A qualified agency that manages our digital growth seriously. It's nice to work with real professionals…
… as a business owner it is not easy to manage your online visibility. I realised that this was crucial for the future of our business and contacted the Edana agency. Their specialists took care of our entire web marketing (social media, SEO and advertising). Our turnover has increased and our brand has found its way online. »
CONTACT US
Let's Talk About You
A few lines are enough to start the conversation! Write to us and one of our specialists will get back to you within 24 hours.
FAQ
Frequently Asked Questions
What is the value of a social media marketing strategy ?
There are several advantages to using the social media channel for marketing campaigns. It lends itself particularly well to brand awareness and brand activation because it allows you to reach your targets where they are at the moment when their attention is at its highest and to deliver the right message. This channel is an integral part of an omnichannel sales strategy because social networks are also a sales and organic growth vector when the viral effect to which it lends itself is correctly exploited. However, it remains complicated to position oneself in such a way as to obtain a satisfactory ROI, as competition for users' attention is fierce. It is therefore crucial to develop the right strategy (which will vary depending on the objectives and the specificity of the sector in question) to generate value via this marketing channel.
What is the core of a successful social media strategy ?
Today's Internet users are inundated with content and advertising messages on social networks, so it is essential to correctly target your audience and develop a message adapted to them. That's why our specialists conduct a thorough study of the client's business, the competition and their buyer persona when developing a strategy. It is also important to continuously update the content strategy and marketing plan according to the needs, results and market trends. Advanced expertise in consumer psychology and knowledge of effective marketing levers in this channel are therefore essential to achieve satisfactory results. Expertise in the ranking and recommendation algorithms of these platforms is also necessary (the intervention of software engineers is therefore important in the development of an SMM strategy). Unfortunately, few agencies are able to mobilize such 360° skills to create effective and value-generating strategies. At Edana, we have an in-house multidisciplinary team that allows us to accompany each client towards success by producing measurable results with a growth strategy that is truly adapted to their objectives.
Are there any pitfalls to avoid in an SMM campaign ?
Yes, there are several. The first one is to internalize your social media marketing. Indeed, it is no longer enough to create content and publish it frequently to reach the right target. It is therefore crucial to mobilize the right marketing levers in order to generate engagement and immediate action, which only a team of multi-specialists (branding strategists, consumer psychology experts, software engineers, graphic designers, copywriters…) can do. Internalizing will often mean wasting time and money because the expected benefits will never be reached, and this at the expense of important investments, not to mention the loss of impact compared to competitors who will have chosen to outsource this key process to a specialized agency including all the above-mentioned trades. Another common trap is to focus only on the budget invested and not on the return on investment when developing your strategy or choosing your service provider.
Can we automate social media marketing ?
Yes, under certain conditions. Some companies entrust their followers acquisition to a provider who uses poorly designed automation solutions, this is a relatively common pitfall (sometimes they don't even know that the provider uses such methods!) Using this kind of systems is in some cases extremely efficient, some heavyweights of their sector use them skillfully to support their growth (mainly in the initial phases of marketing). We use them ourselves for some projects, but this must be done in collaboration with software engineers capable of setting up a truly adapted algorithm in order to avoid any loss of commitment or degradation of the brand image. At Edana, we truly accompany our clients towards success and this is achieved by implementing tailor-made solutions that are truly capable of enabling them to achieve their objectives within their budgetary framework.
Your Customers Are On Social Networks, Reach Them Now.
Managing Social Networks for businesses, whether small, medium or large, is our Specialty. Let us know your expectations and needs. A Social Media Expert will get back to you within 24 hours with your Quote Adapted to Your Situation.
SUBSCRIBE
Don't miss Our Strategists' Advice
Get our insights, the latest digital strategies and best practices in marketing, growth, innovation, technology and branding.
Make a difference, work with Edana.
Your 360° digital agency and consulting firm based in Geneva. We support a demanding clientele throughout Switzerland and create tomorrow's industry leaders.
With over 15 years of multi-sector expertise, our multi-disciplinary team orchestrates tailor-made solutions adapted to your specifics.
Contact us now to discuss your goals: