FOCUS ON OUR WORK
Smart Application for Bikers
The RidingUp application is a service that allows mountain bikers to meet and share riding sessions. The application also allows each user to use various features during their ride.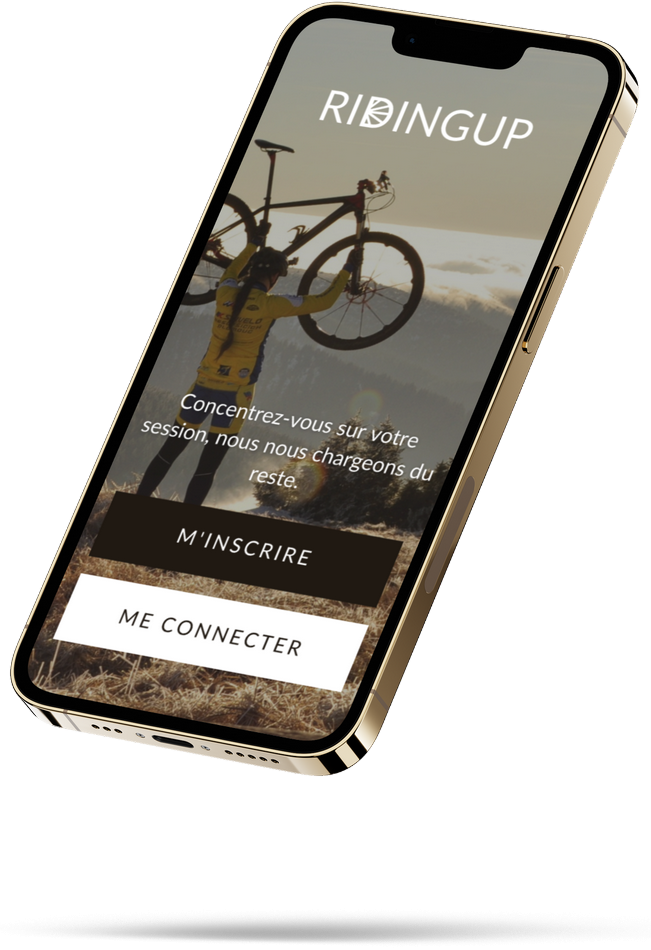 Technology for Sport
Technological innovations are particularly appreciated in sports circles. But technology must be easy to use or it will not be adopted. We have therefore designed a particularly intuitive user interface.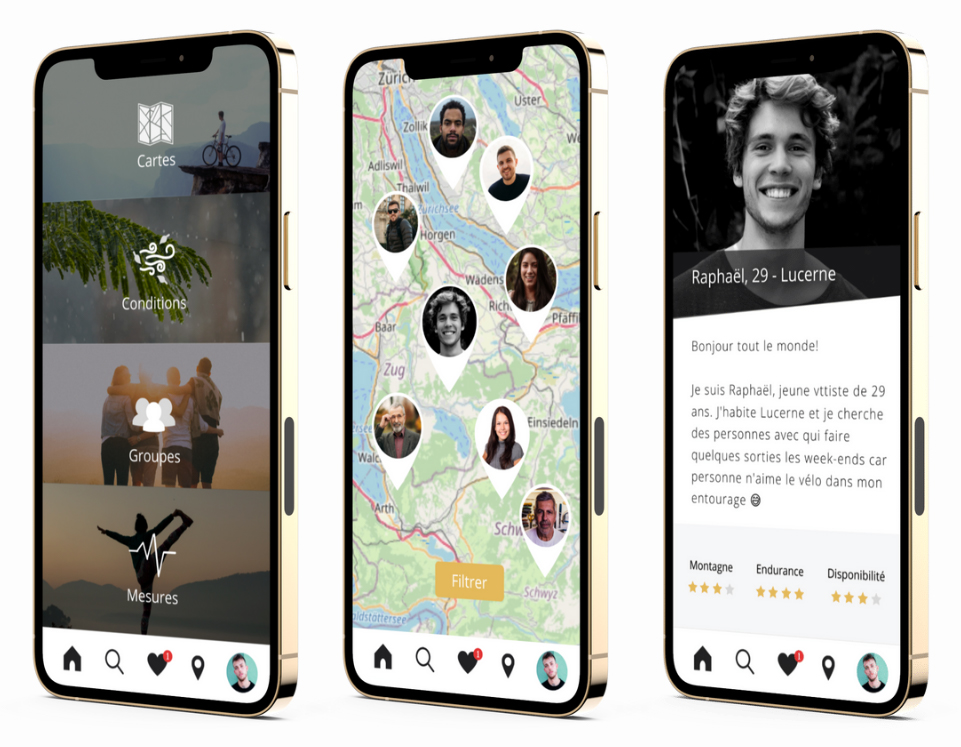 Smooth Access to a Range of Tools
Today we download and uninstall applications like we change our shirts. It is therefore essential to make a good impression on the first use on the one hand and to change the lives of its users on the other. They must find a real interest in using the service on a regular basis. Our developers have therefore worked with our UX designers and marketers to implement a navigation flow that is as efficient as possible.
PERFORMANCE
The Architecture of a Successful App is Designed for Performance
In order for an application to deliver optimal performance under any conditions, it must be thought out and developed very precisely. The way the back-end is designed often makes all the difference. Especially when the application is aimed at large audiences and customers spread over several countries.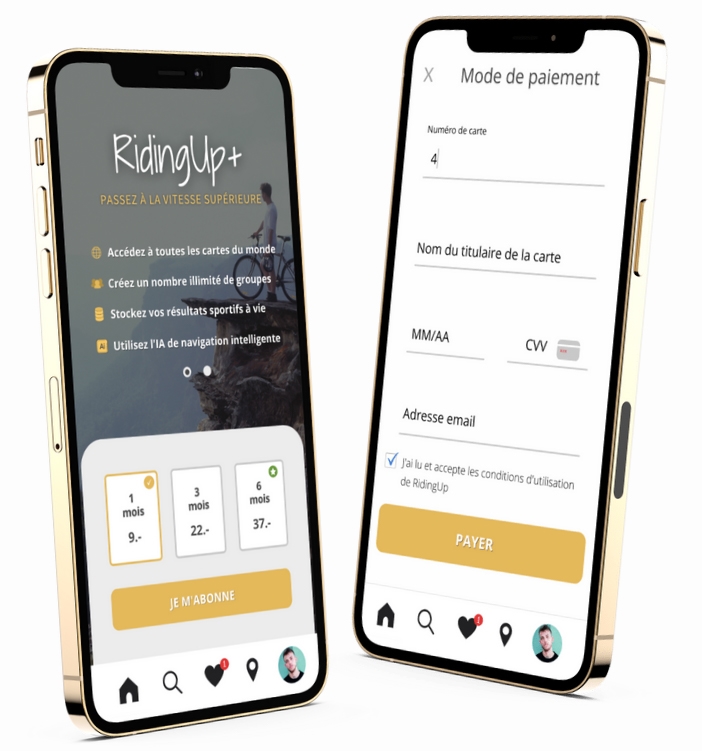 Conversion Optimised Subscription Flow
When operating an application for profit, whether it is web, iOS or Android, it is imperative to implement conversion rate measurement solutions and use them to optimise the interface and always increase the subscription rate and payment success rate. Our experts have applied their knowledge of this industry to start with the best chance of generating sales from the very beginning of the project. The higher the conversion rates (and especially the subscription rate), the more effective and scalable the traffic acquisition strategy can be.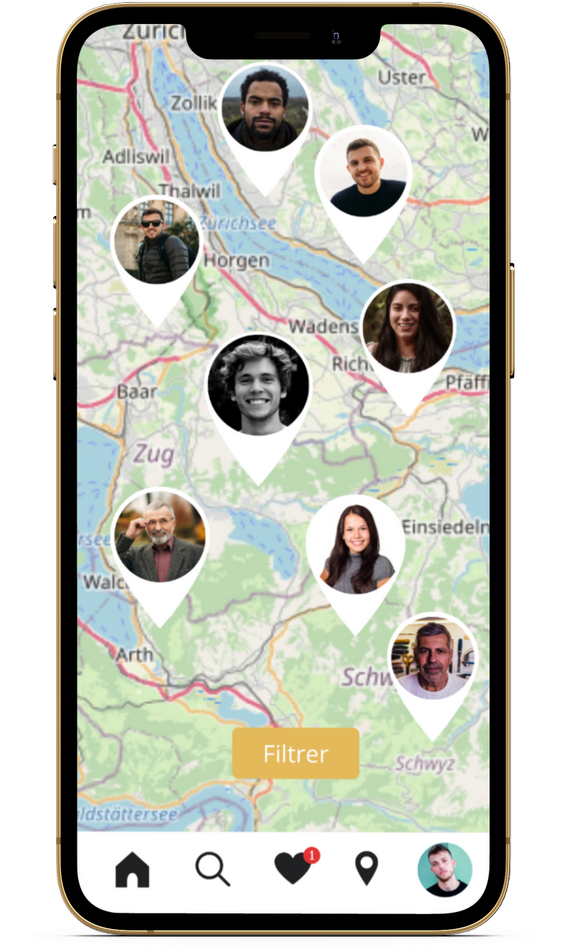 Une Carte Interactive Dans sa Poche
The features of the application are specifically designed to be adopted by as many people as possible. The aim of our UX designers and marketers is to ensure that the service can enter the lives of as many people as possible. Everything is therefore thought out, planned and measured to this end. Here, in the case of the real-time map, the challenge is typically to offer a powerful and complex tool in the most intuitive way possible.
Want to Be Accompanied by Our Experts?
CONTACT US
Let's Talk About You
A few lines are enough to start the conversation! Write to us and one of our specialists will get back to you within 24 hours.
Let's Give Life to Your Project, let's Propel Your Company.
We are passionate about innovation, bright ideas and implementation that bring every project to life. If this is also your case, call or write to us to get started now.
SUBSCRIBE
Don't miss Our Strategists' Advice
Get our insights, the latest digital strategies and best practices in marketing, growth, innovation, technology and branding.
Make a difference, work with Edana.
Your 360° digital agency and consulting firm based in Geneva. We support a demanding clientele throughout Switzerland and create tomorrow's industry leaders.
With over 15 years of multi-sector expertise, our multi-disciplinary team orchestrates tailor-made solutions adapted to your specifics.
Contact us now to discuss your goals: