FOCUS ON OUR WORK
360° Clinical Research Experts
With laboratories in Switzerland, France, Italy and Poland, PharmNDev Experts SA is at the forefront of clinical research. From pharmaceuticals to dietary supplements, medical devices, in-vitro diagnostics and software support, PharmNDev's experts assist a wide range of B2B clients at every stage of the product life cycle, from pre-clinical testing to market access and post-marketing surveillance. In need of a digital identity overhaul, the firm contacted Edana. A rebranding and web design was conducted by our branding strategists, UX designers, web developers and marketing specialists.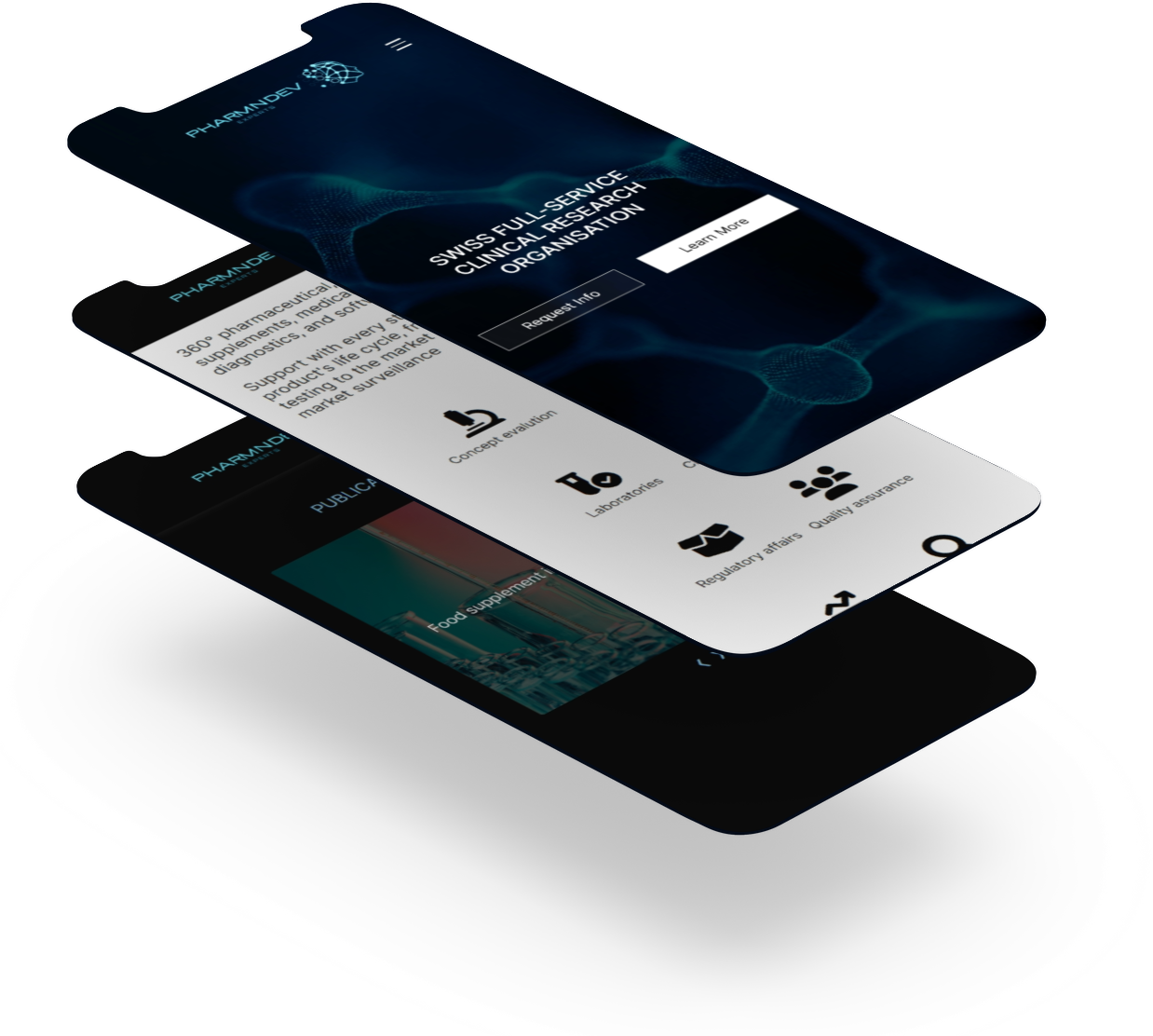 Innovate while Exploiting the Codes of its Industry
The medical industry follows codes that mark the market players. It was important to know how to use these codes in order to keep a coherence between the company's positioning and its visual identity. The UI, the content architecture and the media were carefully designed to bring a breath of fresh air to a particularly standardized B2B sector.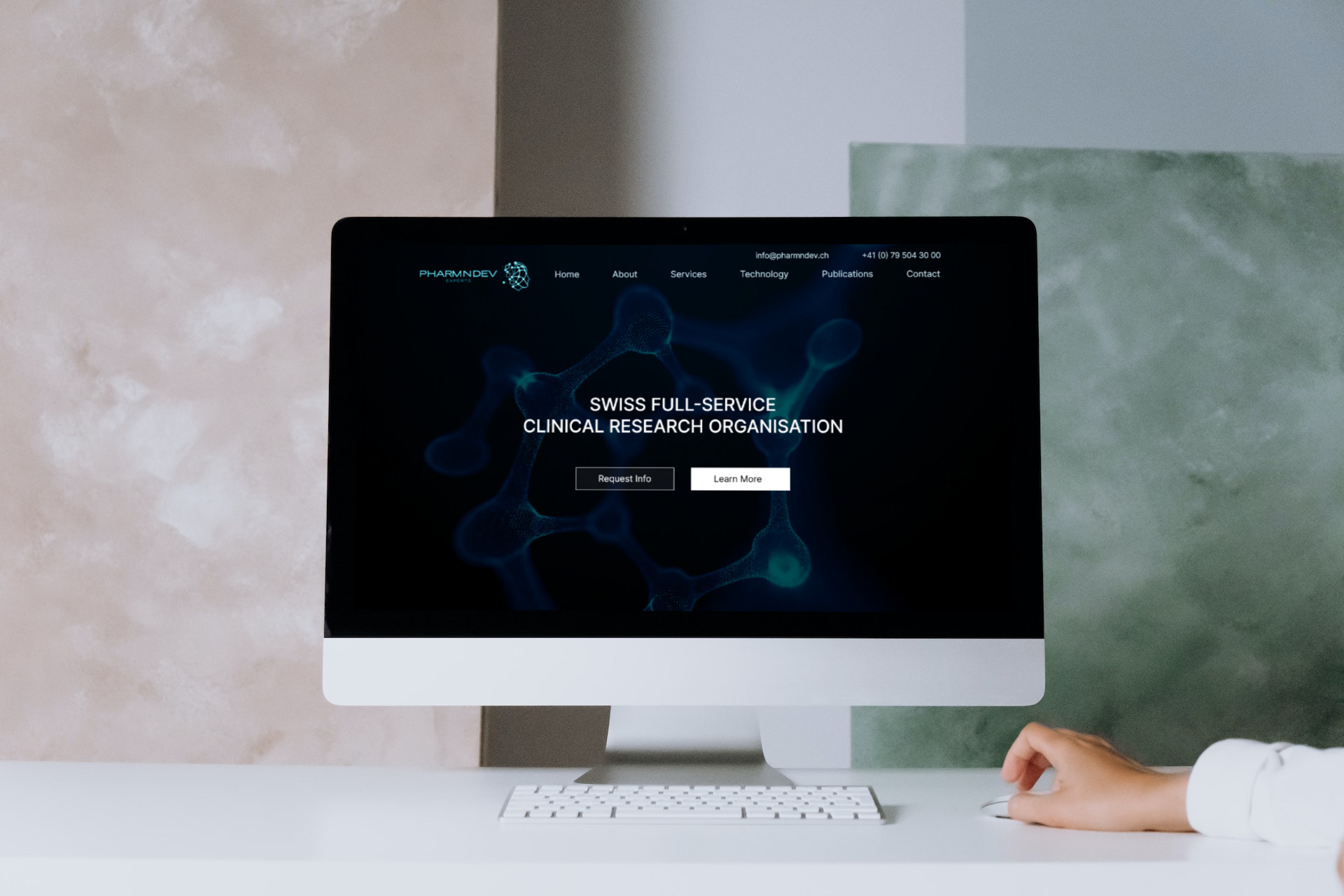 Panoramic Experience & Power of Video
The PharmNDev is living website. The video, animations and curves create a dynamic that creates a special feeling in the user and invites him to discover the different expertises of the company through a fluid, dynamic and intuitive single-page navigation.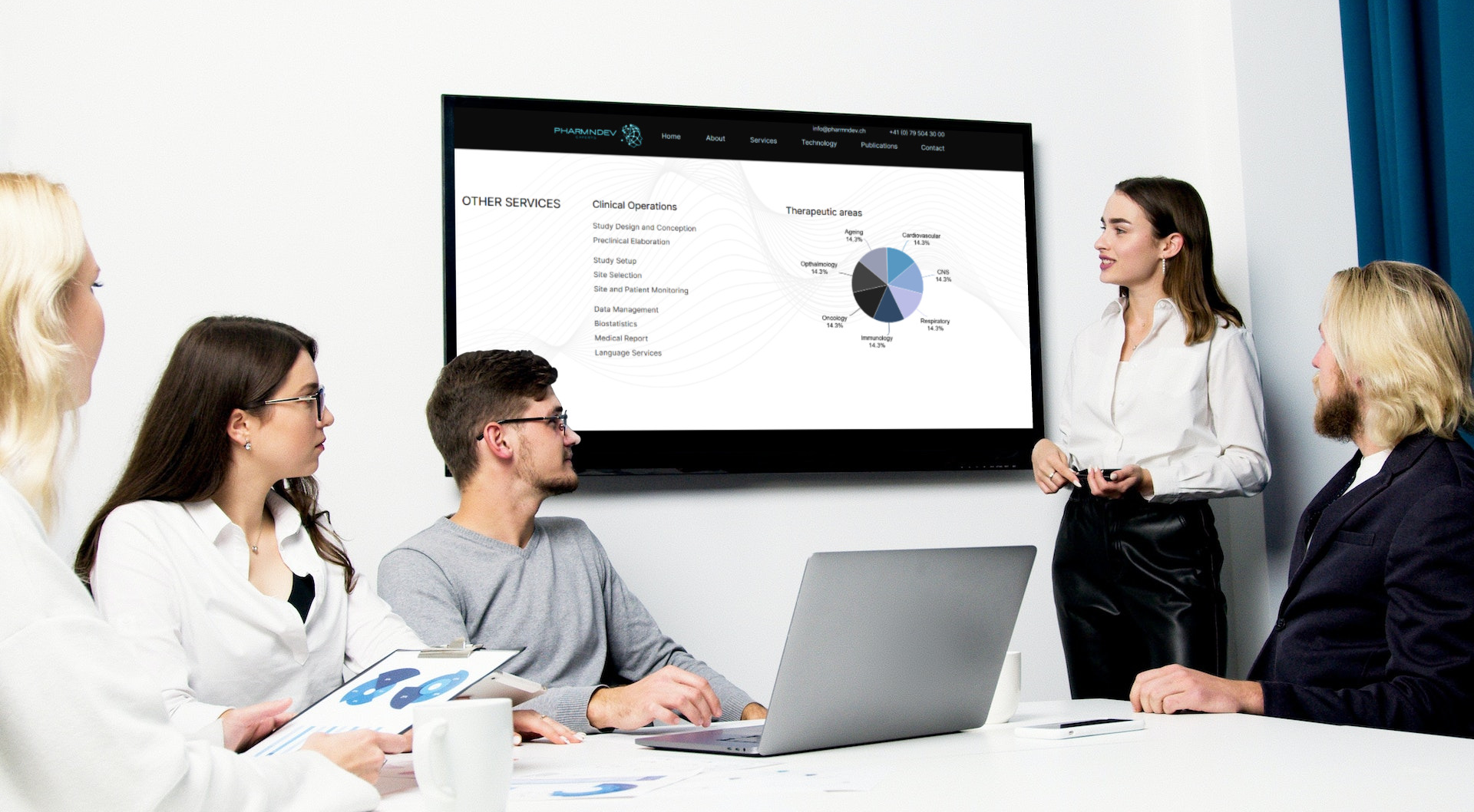 Optimal Content Architecture to Deliver the Right Message to its B2B Target
Offering complex services to a professional clientele, PharmNDev needed a digital presence capable of reaching its target audience with the right message and information in a clear and consistent manner. Our UX designers developed a columnar architecture to achieve this goal.
Want to Be Accompanied by Our Experts?
CONTACT US
Let's Talk About You
A few lines are enough to start the conversation! Write to us and one of our specialists will get back to you within 24 hours.
Let's Give Life to Your Project, let's Propel Your Company.
We are passionate about innovation, bright ideas and implementation that bring every project to life. If this is also your case, call or write to us to get started now.
SUBSCRIBE
Don't miss Our Strategists' Advice
Get our insights, the latest digital strategies and best practices in marketing, growth, innovation, technology and branding.
Make a difference, work with Edana.
Your 360° digital agency and consulting firm based in Geneva. We support a demanding clientele throughout Switzerland and create tomorrow's industry leaders.
With over 15 years of multi-sector expertise, our multi-disciplinary team orchestrates tailor-made solutions adapted to your specifics.
Contact us now to discuss your goals: