FOCUS ON OUR WORK
Highlighting an Autism Reference in Switzerland
The organisation Éducation Inclusive, which provides education, training, support and information on autism and more particularly on learning for people with Autism Spectrum Disorders (ASD), contacted us to completely redesign its digital image. The main objective was to present the structure in an appropriate and clear way and to allow its visitors to book a place for an upcoming training or workshop. The administrators also had to be able to update the site and especially the upcoming trainings and workshops by themselves as easily as possible.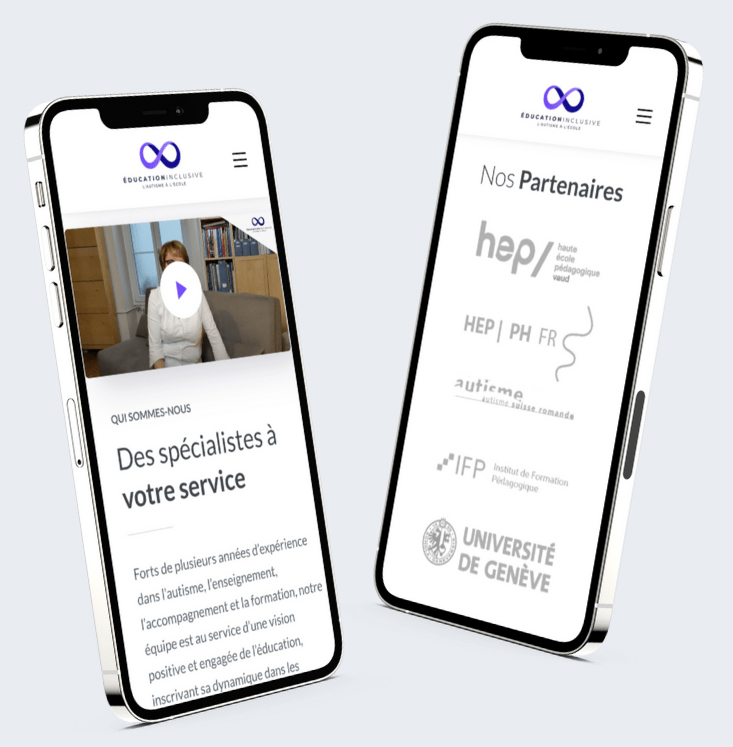 A Digital Image that Lives Up to its Reputation
As Education Inclusive is a reference in its field, it had to convey a coherent image of its organisation through its website. The navigation flow and the architecture of the site were designed so that the client would benefit from a high-performance showcase.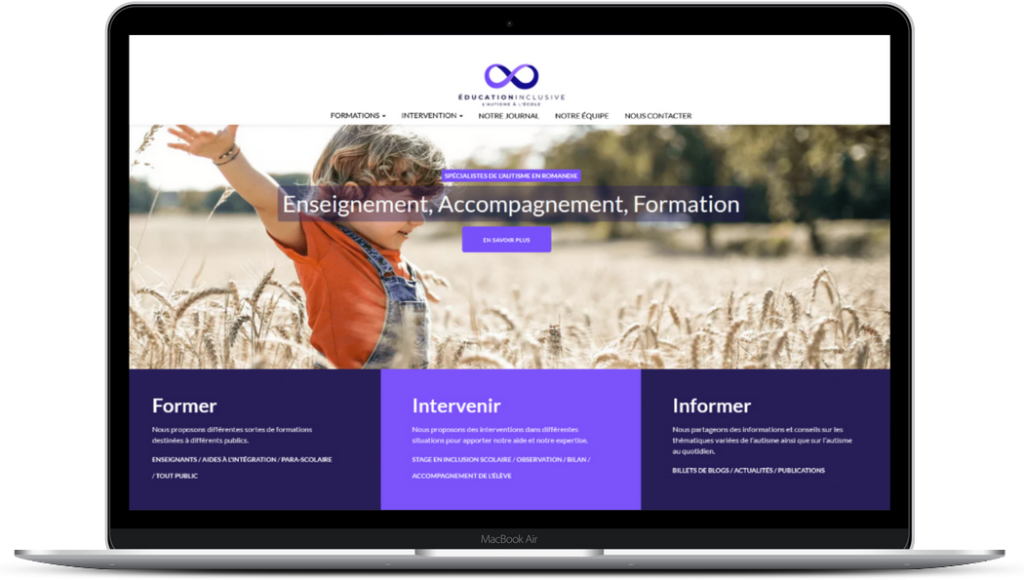 Panoramic Pages for Maximum Immersion
Visiting the Education Inclusive website is an experience. The services and expertise of the organisation are highlighted in an elegant way, the navigation is fluid and allows you to find your way instantly through the information presented.
AFTER 1 MONTH
600% Increase in Google Rankings
We optimised the structure of the site and the semantics of its content. We also created quality links pointing to it. Thanks to the SEO work carried out by our SEO experts, Education Inclusive increased its Google positions by a factor of 6 within a month of our implementation.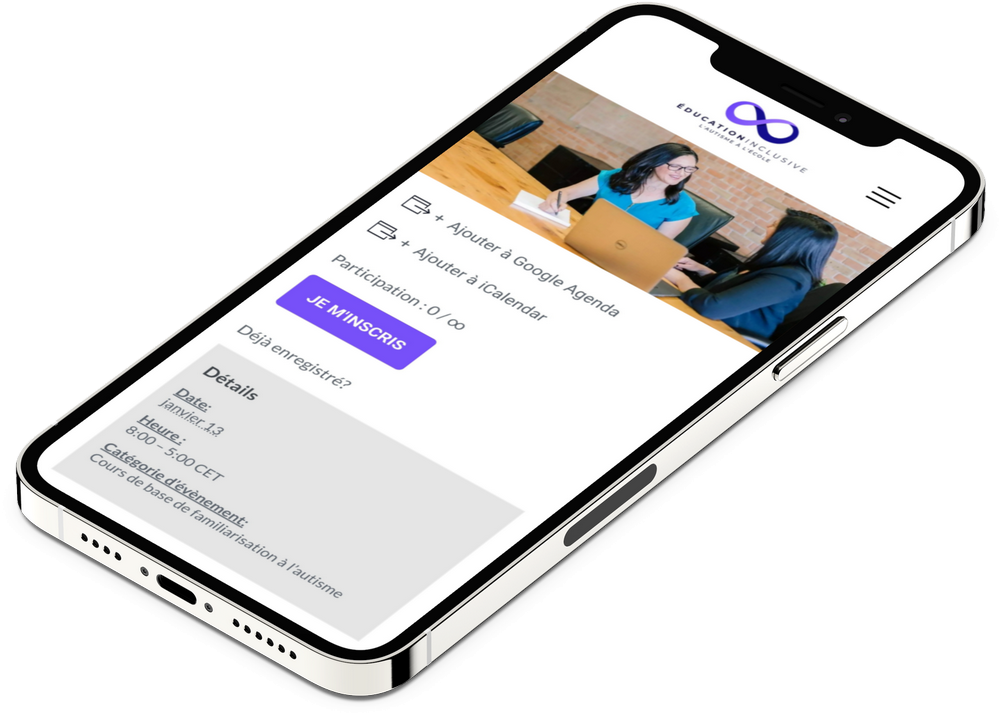 Performance Course and Workshop Booking
Providing courses, training and workshops, Inclusive Education needed to be able to update its upcoming events and offer its clients the possibility to register for one of them easily. This is now a reality. Our developers designed an intuitive and powerful booking management system. Conversion rates were placed at the centre of the UX at every stage of its design.
INSTANT IMPACT
x3 More Leads
As the conversion rates of the website were optimised to the maximum, the number of leads generated per visitor increased by more than 300% compared to the previous version of the website. The customer gets more contacts than before for the same number of visitors. This increase, coupled with the increase in traffic generated by our SEO work, has contributed greatly to the growth of the organisation.

Unified Multi-Support Experience
As the majority of Internet traffic is now generated on mobile devices such as smartphones and tablets, the UX has been designed to be as relevant and ergonomic as possible depending on the browsing medium used by the visitor.
Want to Be Accompanied by Our Experts?
CONTACT US
Let's Talk About You
A few lines are enough to start the conversation! Write to us and one of our specialists will get back to you within 24 hours.
Let's Give Life to Your Project, let's Propel Your Company.
We are passionate about innovation, bright ideas and implementation that bring every project to life. If this is also your case, call or write to us to get started now.
SUBSCRIBE
Don't miss Our Strategists' Advice
Get our insights, the latest digital strategies and best practices in marketing, growth, innovation, technology and branding.
Make a difference, work with Edana.
Your 360° digital agency and consulting firm based in Geneva. We support a demanding clientele throughout Switzerland and create tomorrow's industry leaders.
With over 15 years of multi-sector expertise, our multi-disciplinary team orchestrates tailor-made solutions adapted to your specifics.
Contact us now to discuss your goals: