FOCUS ON OUR WORK
An Eye for Investment
Founded in 2003 and based in Geneva, Aquila Invest Genève SA is an independent investment advisory and wealth management firm offering tailor-made services. As part of the independent asset management group Aquila, founded in 1999 in Switzerland, it positions itself as a strategist adopting a personalized and flexible approach to asset management and private investment advice in an increasingly complex and standardized financial sector. In need of a clear digital presence to highlight their strengths and difference, Aquila Invest contacted Edana.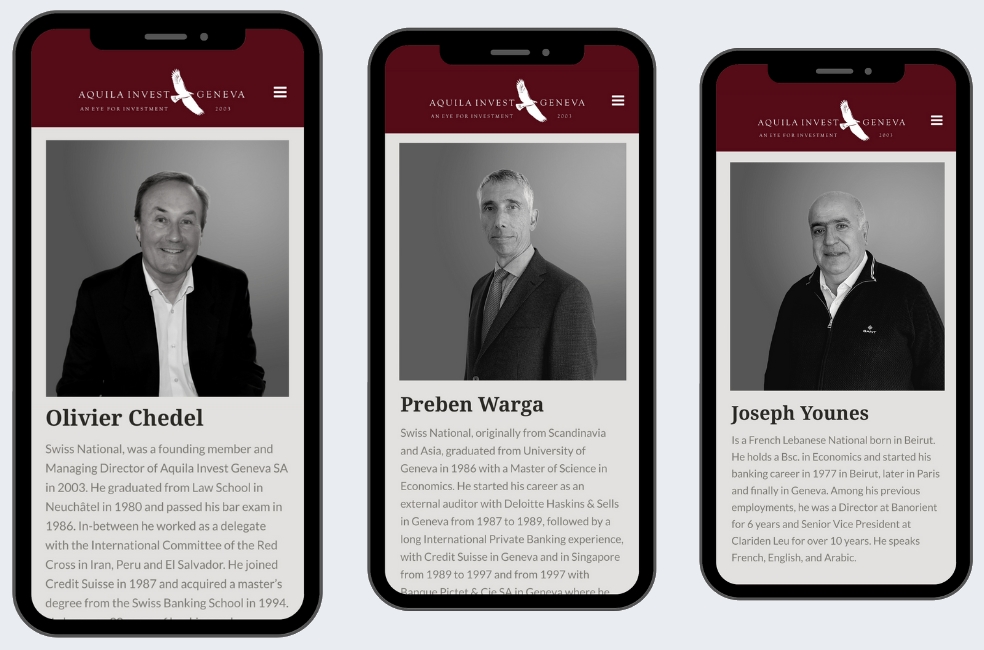 Valuing a Rich, Experienced and Dedicated Team
The Aquila Invest Geneva SA team has a rich history of working with prestigious private banking institutions in Switzerland and internationally. Their unique values and methods should be highlighted as a showcase and reflection of their real advantage in the market. This is the mission of the team pages that have been designed by our branding and UX design strategists for this purpose.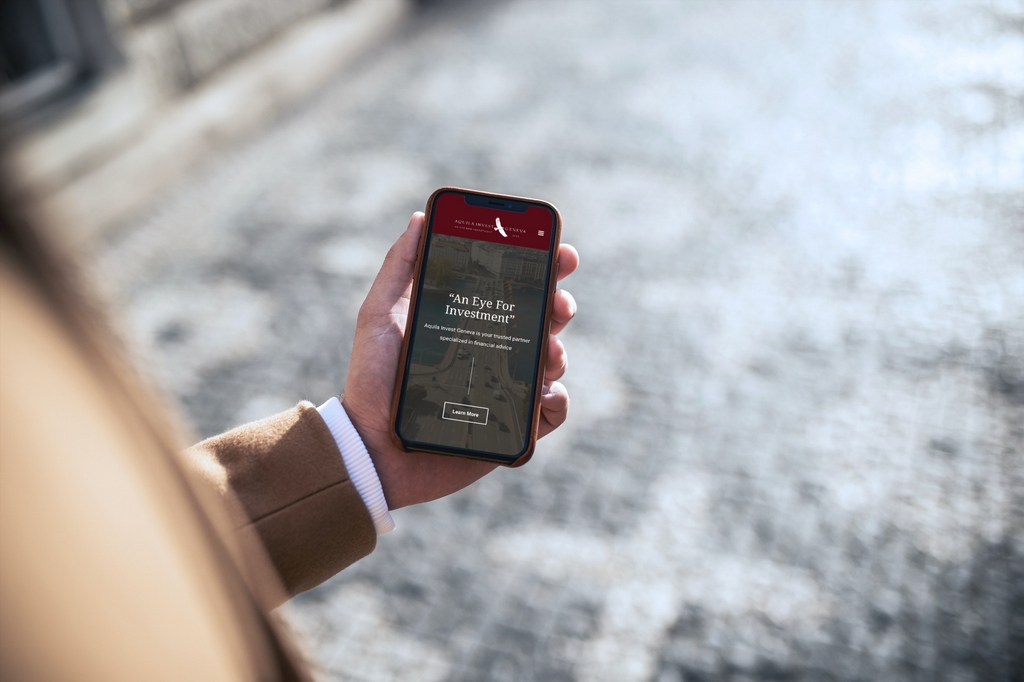 Customized Asset Management and Independence, Key Values
Aquila Invest Geneva is a human-sized company driven by these core values. Accompanying its clients over the long term by focusing on personalized and value-creating investments is its core business and our branding specialists have chosen to strategically emphasize it.
STRATEGY
+300% Organic Traffic
To attract targeted traffic corresponding to the company's HNWI target our SEO experts designed a structure fully optimized for search engine algorithms. Since the launch, traffic has grown organically by over 300% thanks to this strategy.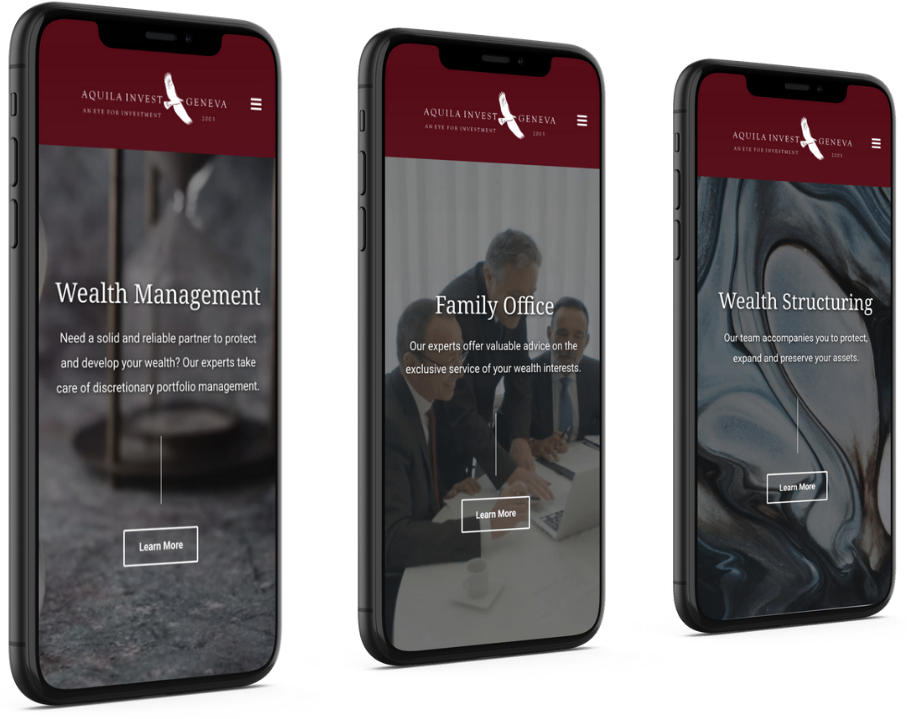 Dedicated Landing Pages for Each Service for Optimal Conversions
Offering fully customized wealth structuring, wealth management and family office services, Aquila Invest Geneva needed to make its clients understand how unique its services were on the market. We therefore implemented a system of landing pages dedicated to each family of services for better clarity and maximum conversion rates.
Want to Be Accompanied by Our Experts?
CONTACT US
Let's Talk About You
A few lines are enough to start the conversation! Write to us and one of our specialists will get back to you within 24 hours.
Let's Give Life to Your Project, let's Propel Your Company.
We are passionate about innovation, bright ideas and implementation that bring every project to life. If this is also your case, call or write to us to get started now.
SUBSCRIBE
Don't miss Our Strategists' Advice
Get our insights, the latest digital strategies and best practices in marketing, growth, innovation, technology and branding.
Make a difference, work with Edana.
Your 360° digital agency and consulting firm based in Geneva. We support a demanding clientele throughout Switzerland and create tomorrow's industry leaders.
With over 15 years of multi-sector expertise, our multi-disciplinary team orchestrates tailor-made solutions adapted to your specifics.
Contact us now to discuss your goals: