FOCUS ON OUR WORK
Propelling an Ethical Women's Fashion Brand
The eco-responsible women's clothing company Âm'Étik contacted us because they needed to ensure a strong digital presence. We determined their brand image and designed an ultra-modern, high-performance website for them. The site was optimised for search engine ranking to ensure maximum visibility on Google, and an SEO campaign was put in place. We also took over the brand's Instagram and Facebook accounts and implemented targeted advertising campaigns on Google Ads and Facebook Ads to ensure a successful launch of the website.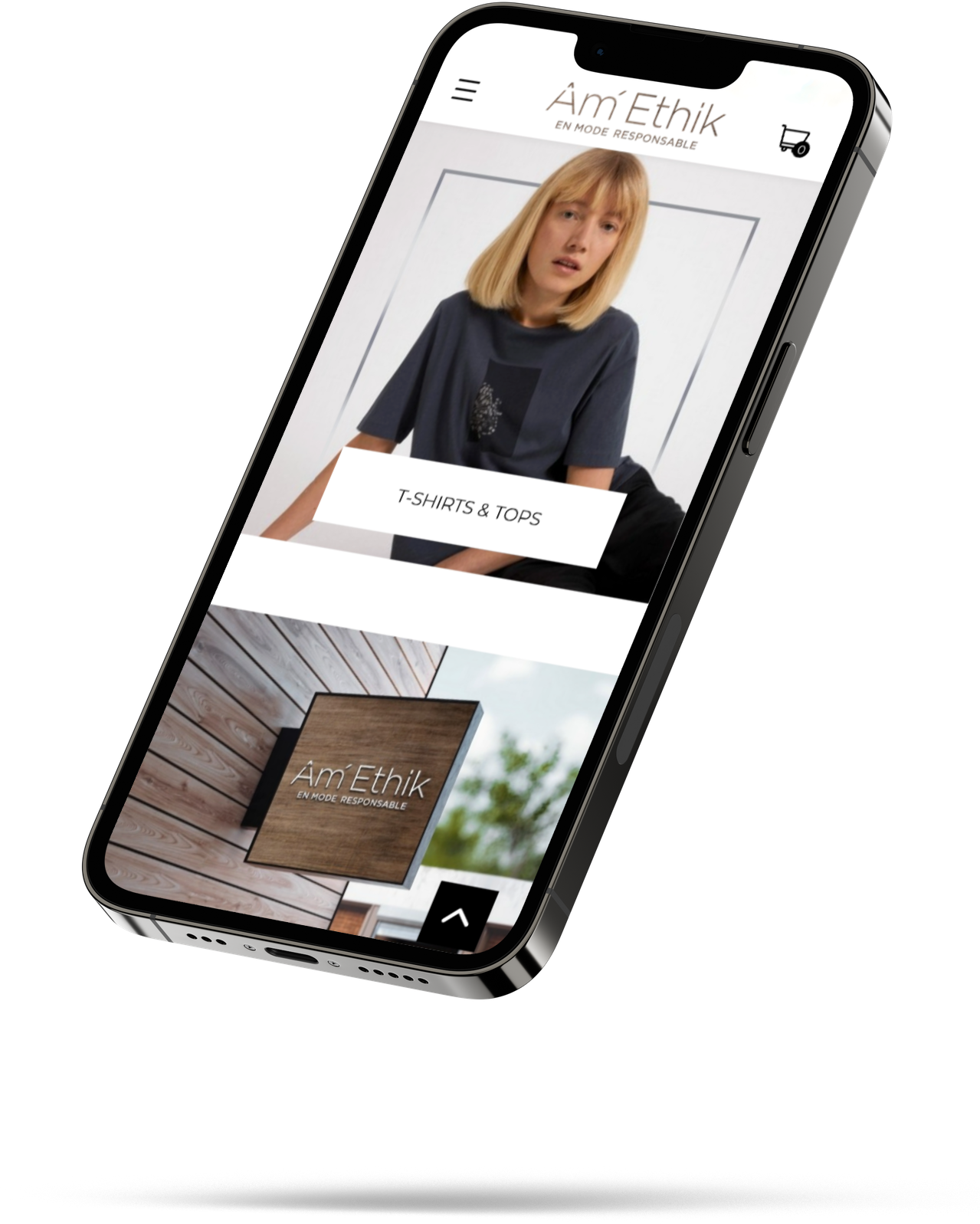 A Brand Image to Match
As the concept is modern and committed, we have designed the brand image of the e-commerce site accordingly. Sobriety and naturalness are the key words and the interface leaves room for the content.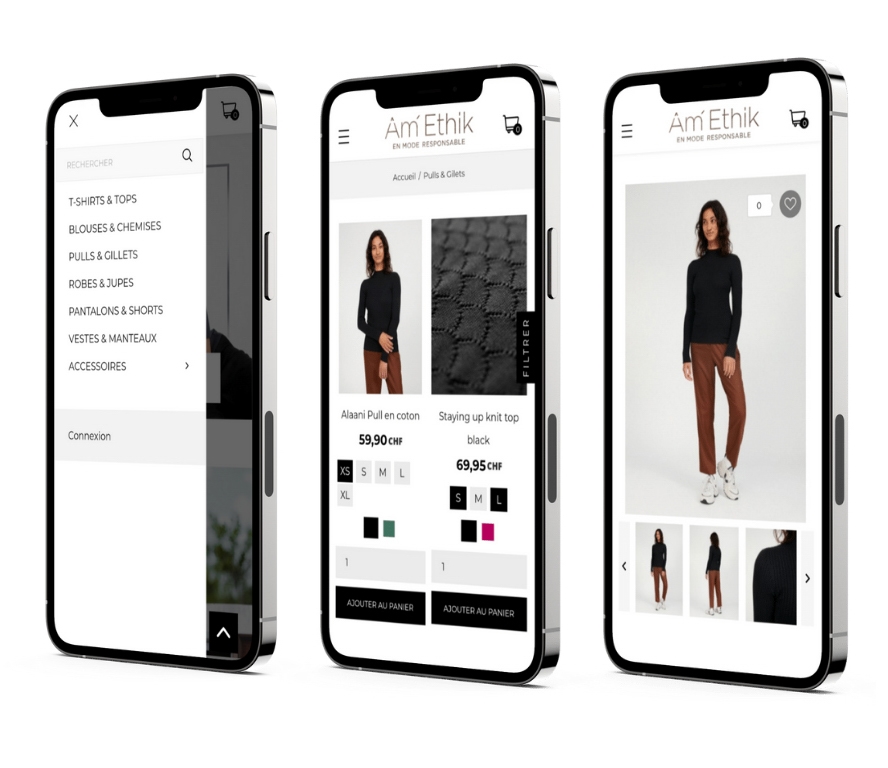 A Customer Experience That Stands Out
The Âm'Éthik website is designed to encourage the customer to give meaning to what they are doing. The design is therefore deliberately uncluttered to highlight the product. This minimalist interface allows it to distinguish itself from its competitors who lose the customer in a multitude of information.
IMMEDIATE IMPACT
+ 400 % Followers on Instagram
Within the first two weeks of opening the website we implemented a social media marketing plan and increased the brand's targeted followers by a factor of 4.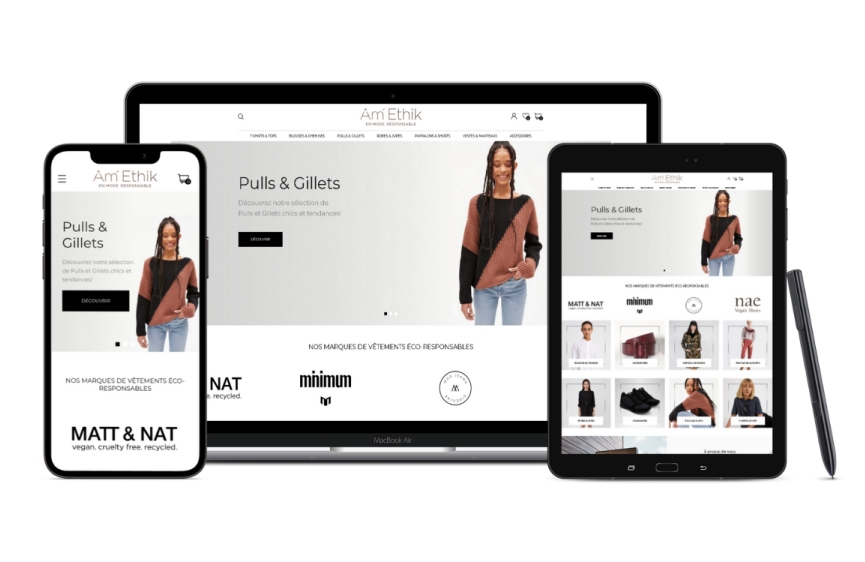 Multi-Channel Sales
Today, more than 80% of Internet users surf the web and make their purchases from a mobile device. We have therefore designed Âm'Étik's e-commerce to be truly capable of offering an efficient and intuitive shopping experience from any device.
1ST QUARTER
+750% More Traffic from Search Engines
Google ranking is of paramount importance for a merchant website. Our SEO team optimised the structure and text of each page of the site and conducted a high-value link building campaign. As a result, we increased organic traffic by a factor of 7 in the first quarter after launch.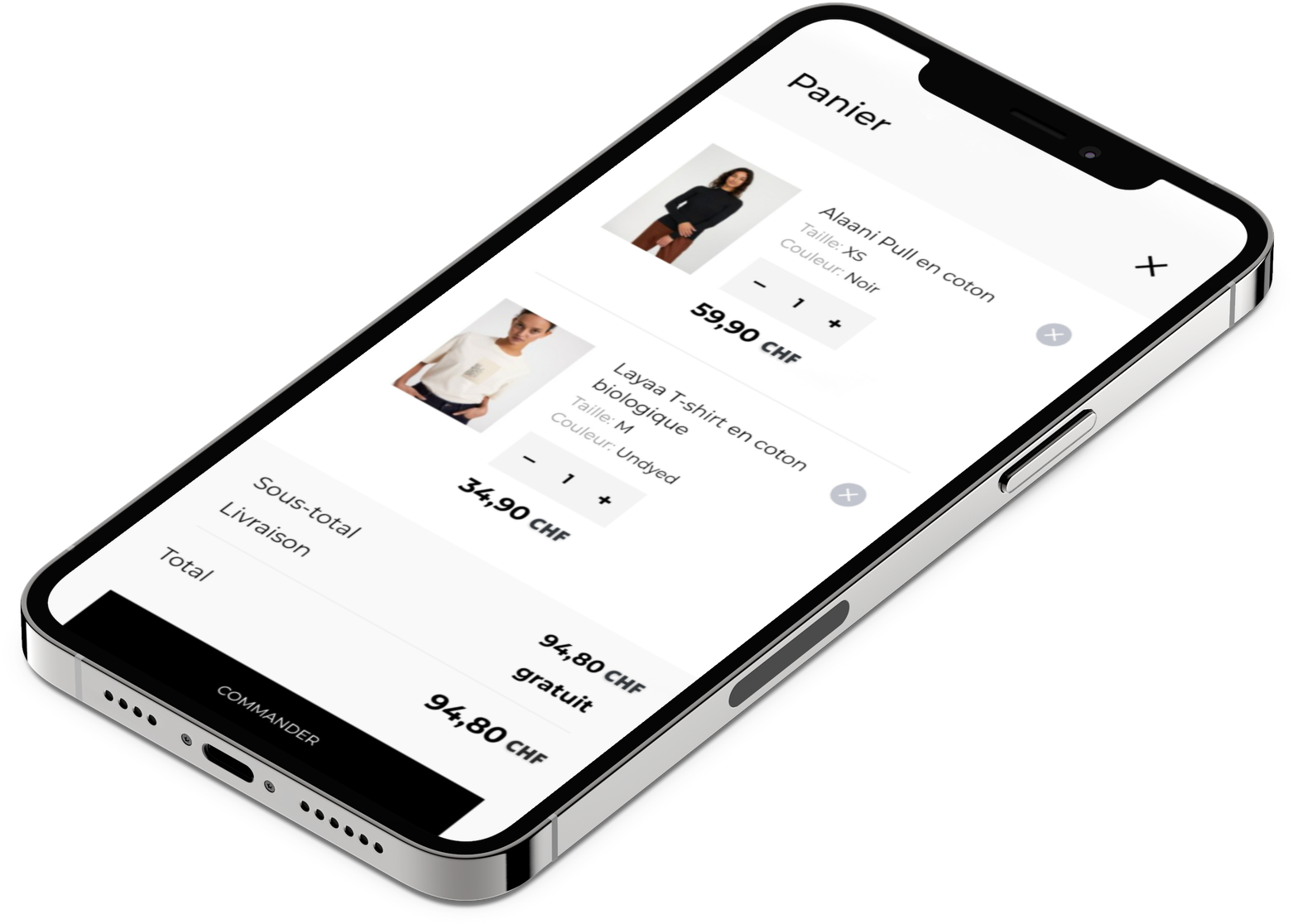 Optimal Conversion Rates
On a merchant site, the percentage of visitors who become customers is a key performance indicator. So is the average shopping basket and other metrics. We have optimised these and designed the navigation flow to deliver maximum sales performance.
Want to Be Accompanied by Our Experts?
CONTACT US
Let's Talk About You
A few lines are enough to start the conversation! Write to us and one of our specialists will get back to you within 24 hours.
Let's Give Life to Your Project, let's Propel Your Company.
We are passionate about innovation, bright ideas and implementation that bring every project to life. If this is also your case, call or write to us to get started now.
SUBSCRIBE
Don't miss Our Strategists' Advice
Get our insights, the latest digital strategies and best practices in marketing, growth, innovation, technology and branding.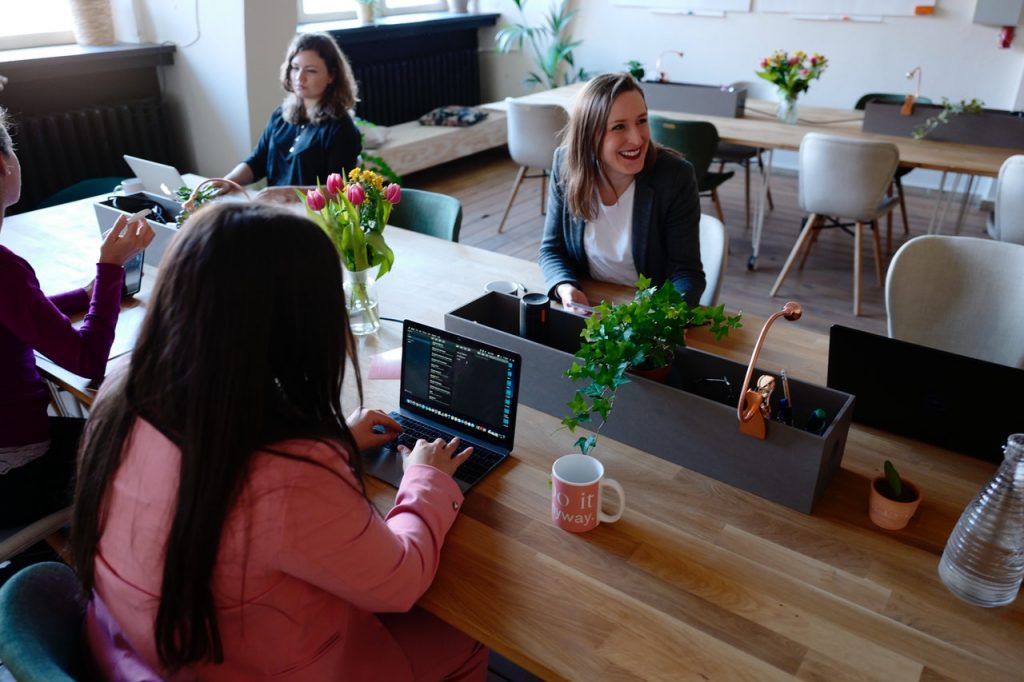 Make a difference, work with Edana.
Your digital agency in Geneva. Our multidisciplinary team is at your disposal to bring your projects to life.
Our different areas of expertise enable us to provide relevant solutions to all types of situations.
Contact us to discuss your needs: