Importance of Brand Colors
Discovering the hidden meanings of colors and their power to influence opinion is fascinating. Colors evoke unique thoughts in customers about your business, and your color is one of the first things your target audience recalls about you.
For example, when you think of Facebook, you naturally think of the color blue; when you think of Starbucks, you think of the color green. These colors are present in every aspect of them. They are significant because they trigger emotions and develop a special atmosphere. Emotions impact decision-making.
Choosing the proper branding color is one of the most crucial factors in increasing your sales and overall market success. They have specific effects on people and are connected to various meanings.
While developing marketing materials for your company and branding tactics, even something as simple as color can significantly impact your brand's overall effectiveness. As a result, choosing the right colors to employ is crucial if you want to succeed in your market.
Make an Impact on Your Audience with Colors
It is widely recognized that the appropriate color choices and combinations can attract prospective customers and retain their attention on the materials you provide. Trendy and popular aesthetics are important, but you must choose them carefully.
For example, a high-end fashion brand typically relies on sophistication and elegance. Neon green, known for its loud and vibrant nature, would clash with this image and may alienate the brand's upscale clientele, so it shouldn't be used under any circumstances.
Also, luxury car brands typically opt for colors like black, silver, or deep blues to convey sophistication and elegance. Using for example bright purple, while attention-grabbing, may be seen as flamboyant and off-brand for a luxury automobile.
Make sure to investigate the newest styles, trust your gut, and filter out the ones that might help you refocus your design to be more aesthetically attractive without deviating from the intended purpose. Pinterest is one of the most well-known platforms. If we're talking about aesthetics that potential consumers want, here is the perfect spot to look for colors that are utilized to romanticize even the most mundane of tasks. This provides us with a color map to work with.
Aside from the standard colors that are usually connected with specific businesses and emotions, you can also apply their various shades. Make your brand stand out by using a color that your target audience will associate with your brand first and foremost.
You can establish contacts and demonstrate to people how they can depend on and trust you. For example, Facebook's use of blue conveys trust, dependability, and a sense of community. This shade corresponds to the platform's aim of connecting people and creating online connections. Choose your colors wisely, since they could influence your brand's future.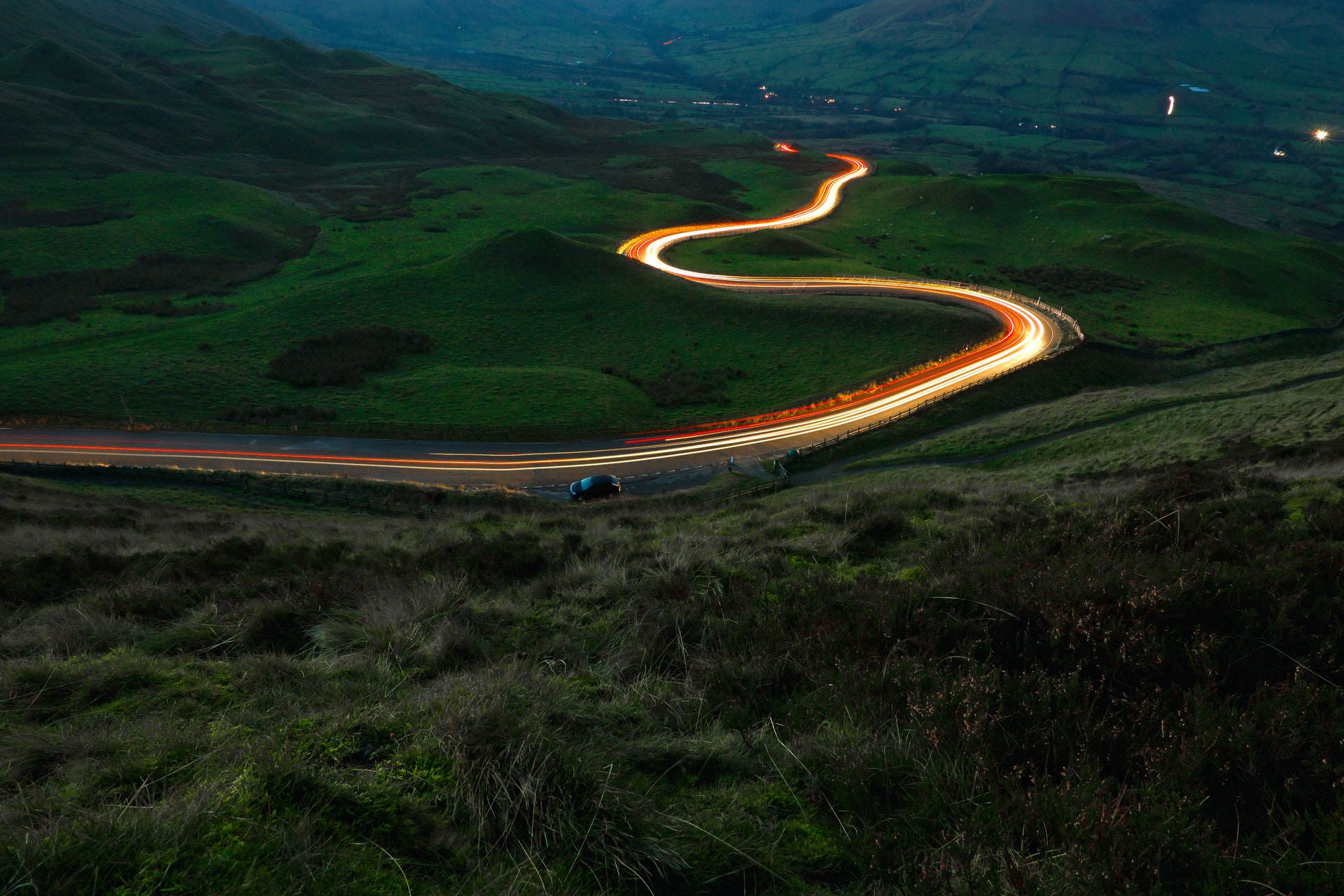 Edana is Your Digital Agency in Switzerland
We support you from strategy to execution
Use Popular Pantone Color Trends to Make an Impact
You can have access to more than 15,000 Pantone colors, so it's not easy to go through all of them and choose the best one for your brand. However, once you've found your Pantone color, you can confidently use it in branding, fashion, and product design. Using contrasting colors can also help you appear more unique, and people may believe you are attempting to demonstrate your individuality.
Pantone colors are known as a certain combination of numbers, after that, you might see the letters C or U, which stand for shiny coated paper and matte uncoated paper. For example, Pantone 18- 1664 is a Fiery Red, it's a red tone that is related to energetic intensity, Pantone 14- 0756 is Empire Yellow, which is a luminescent yellow that simply radiates joy.
When it comes to the examples of creative design, Behance is pretty much the director of this content. On this platform, you can simply choose what type of designs you want to look through. There are endless samples to analyze and adapt to your brand's visual identity. Creating something unique is important but you should also remember what Pablo Picasso said: "Good artists borrow, great artists steal."
You must keep in mind, that when it comes to design, certain standards are being set from time to time and everyone has their turn to be one of a trend-setter, but it's all about how you use the trends and colors suited for your image creating something unique and one of a kind.
Pantone Colors for Graphic Design
It is critical in the digital age to be presentable both online and offline. As a result, ensure that your colors are actively employed on your social media channels as well. Several colors are actively utilized in graphic and packaging design.
For example, a combination of cool and tasteful teal and mid-tone gray is widely employed; it's an unusual combination that occasionally includes rich coppery gold. Essentially, you can tell your audience a story about your brand with each color combination.
Brand Colors for Various Industries
In addition to the primary colors that reflect your company, it is critical to exhibit the neutral and secondary colors in a harmonious way. There are several basic color palettes for different sorts of brands that you could utilize. Deep red, light ochre, salad green, and burgundy are preferred for Food and beverage. Law firms can utilize umber, burned umber, deep burgundy, and mid-yellow.
Navy blue, steal grey, cobalt blue, and cobalt green can all be used by real estate firms. Ultramarine blue, crimson red, lilac, lavender, and other brighter green tones are preferable for medical enterprises. Bright red and a mix of sky blue and mid-yellow are recommended for First Aid and Hospitals.
Lighter purple, lavender, traditional B&W combo, and turquoise must be used in educational centers. Furniture companies can utilize darker colors of emerald green, royal blue, and blue-tinted gray tones, as well as cooler pink tones.
These colors serve as recommendations, but they do not fully limit your options. You will notice a broad range of color options in applications such as Adobe Photoshop or Illustrator, so make sure you actively participate in the creative process. Stay faithful to your brand's identity, what it stands for, and especially the central concept or main part.
Pantone Color of the Year 2023
The trendiest Pantone color for this year is Pantone 18-1750, also called Viva Magenta. This color vibrates with different vigor, it's a pulsating color, that creates a joyous and optimistic atmosphere. It's a powerful and memorable color. Animated red can manifest as a stand-out-statement in your branding strategy.
As Leatrice Eiseman, an executive director of Pantone Color Institute and international color guru mentioned, the inspiration came from nature and is related to cochineal, one of the dyes from the natural dye family.
Colors that can be used in your branding strategy can come from any source, any feeling, and any part of nature. You can combine all of your values and messages in them and inspire your target audience to follow you in your goals, discoveries, and progress.
The 2024 Color of the Year is Revealed
2024's color is revealed to be -Apricot Crush. This beautiful color blends apricot undertones with faint traces of coral to create a balanced and appealing pallet. It has a vivid and dynamic atmosphere, making it an excellent choice for artistic expression. Its smooth look conveys a sense of warmth and optimism.
Apricot Crush was inspired by the desire to incorporate creativity and positivity into our lives. The hue is inspired by nature's rich harvest. The dazzling brilliance of the fruit and the delight it gives serve as a metaphor for welcoming fresh beginnings and colorful experiences. It embodies the essence of growth, dynamism, and the adrenaline rush of tackling the future.
Apricot Crush evokes a wide spectrum of emotional and psychological responses. First and foremost, the color generates thoughts of warmth and enthusiasm, reminiscent of bright days and pleasant times. Its colorful vitality encourages creativity and fosters inspiration, making it a hue that promotes creative thinking.
This color exudes cheerfulness and optimism, elevating moods and inspiring hope. Apricot Crush, the Pantone Color of the Year for 2024, represents the spirit of development, vigor, and positive energy.
Apricot Crush's Benefits for Various Industries
Apricot Crush can be utilized successfully in a variety of sectors. Its warm and elegant tones may be used in clothing designs to create a sense of warmth and sophistication. It goes well with a variety of hues, including soft neutrals, earthy tones, and even contrasting strong tints. Apricot Crush may be used in a variety of items, including dresses, blouses, and accessories.
It can be extremely valuable in interior design and home décor. It has the ability to add vitality and warmth to living areas. It may be used to add a splash of color to furniture and fabrics. This color looks great with natural materials like wood or rattan, as well as metallic elements for a modern touch.
Apricot Crush has already been adopted by several fashion designers and businesses. This color is one of their collection's warm and earthy tones. High-end fashion brands and young designers have integrated the color of the next year into their runway shows and ready-to-wear lines.
This hue is very popular in the world of beauty and cosmetics. Cosmetic businesses can launch apricot-toned beauty items, such as blushes, lipsticks, and eyeshadows, to appeal to customers looking for a natural and pleasing appearance. Nail polish companies can produce a range of apricot-inspired nail colors for individuals searching for fashionable and attractive manicures. It can be included in the package design of skincare products, improving their aesthetic appeal and portraying a sense of vitality.
Apricot Crush provides a plethora of alternatives for developing effective marketing strategies. Incorporating this color into branding components like logo design, packaging, or website design, for example, can allow you to develop a distinct and memorable brand identity. These colorful tones pique the viewer's interest and make for a good choice for visually appealing commercials.
It can also be used to deliberately showcase certain products and services or features within a marketing campaign. Additionally, complementary hues, such as soft greens, cold blues, or warm neutrals, can create harmonic and aesthetically pleasant combinations.
Our Support for Your Exceptional Design
Becoming a strong brand, such as Coca-Cola, with loyal customers is like a white light at the end of a path that is filled with things like design, customer service, sales, and so on. Different colors can make it easier to go through those points.
You may use a variety of hues, including orange, yellow, green, blue, and red. You just need to pick something that will work best for your sector and will allow you to communicate your thoughts without using too many words. The color itself can make a statement. You must never forget this regardless of your aim, whether it is to create a brand or to become a good brand.
Edana, as an effective branding agency, is capable of excelling in this area. We can create a color palette that resonates with your target audience, distinguishes you from competitors, and leaves a lasting impression in the minds of customers using our experience in color psychology, design trends, and market research. In a world where initial appearances count, we can transform your brand into a powerful vector for engagement and growth with our branding strategies.