Importance of Leads
Leads are extremely important for the success of any company. A lead is a person or company that is interested in your product/service and has provided personal information in order to use your services. They are your foundation for expansion, economic viability, reputation, stability, and credibility.
Lead generation is undeniably important yet it includes a wide range of factors. First and foremost, you must identify prospective leads. Then you have to figure out the best way to reach them. Following that, you should begin developing strategies that can help you effectively wrap up lead generation.
Businesses utilize leads to stay competitive. You'll need a clear and distinct marketing message to be successful. You must offer your customers the information they desire and are interested in, as well as test various solutions to increase demand. You could come across many different kinds of leads.
Various Types of Leads in Businesses
Every company wants to be in a position to advertise its goods and services to customers who will be interested in them and value their work. A company offering artificial intelligence and machine learning solutions wouldn't want to introduce its products to newly enrolled college students. Such companies would target individuals and businesses most likely to purchase their products. Planning and researching are important for a lot of lead-generation activities.
Cold Leads
As previously said, businesses encounter many forms of leads. One of them is a cold lead. A cold lead is someone who hasn't expressed any interest in your solution but flawlessly fits your ideal customer profile.
Consider the scenario where you own an online fitness coaching business and you stumble onto the social media profile of someone who seems to be interested in fitness and health. The individual in question has never interacted with you before. You must be the one establishing the contact and you must do it very tactfully if you want to pique their curiosity.
Lead generation software or even your own study can produce these leads. They are extremely difficult to deal with, but since they are potential consumers who may become devoted customers with well-thought-out strategies, you should be able to employ several solutions to handle their situation.
Communication skills are essential in this case. You must be persistent in your calls, emails, and so on. Inquire about a follow-up on your emails. Make them regard you as a problem solver.
Don't give up if you don't get an answer on the first try. They don't automatically lead you to a significant decline in profits. You just have to continue sending them useful material, such as blog posts or data on the business landscape, and wait for them.
Warm Leads
A warm lead, on the other hand, represents a person who is already familiar with how your company operates. They read your blogs, watch your videos, and are generally more aware of your brand. They are easier to convert into prospects.
Imagine that you run a software company specializing in project management tools. A few days ago, someone downloaded a free trial of your software from your website. Today, they've signed up for your newsletter to receive updates and tips about project management.
In this case, the individual is a warm lead because they've taken two significant actions: downloading a free trial and signing up for your newsletter. This type of engagement suggests that they may be more receptive to further communications about your software or related offerings. In any case, you must understand more about their demands and requirements.
Hot Leads
Imagine you manage an online electronics store and someone has just put a high-end gaming laptop in their shopping basket on your website. They've also submitted their payment and shipping information. The person in question is a hot lead in this instance because they have demonstrated significant buying intent by taking actual action to make a purchase.
Hot leads include people who are often ready for quick sales or conversion activities and frequently require minimum persuading or marketing efforts to complete the purchase. They require immediate attention since their curiosity may wane if you take too long to answer. They may even be contacting competitors to get the most accurate answers for themselves.
So when you have a hot lead, act quickly and don't waste time. They already believe your company can fix their problems. They just require your help and expertise.
Information Qualified Leads (IQL)
An IQL is one that is just starting to look for a solution to their problem. An IQL is normally created when customers fill out a form in order to obtain any beneficial content that you provide – free eBooks, seminars, reports, and so on.
Basically, they are potential customers who have demonstrated interest by providing some specific information, but they may not yet be ready for direct sales or immediate conversion.
There are various methods to contact them. Prior to anything else, you need to ascertain what they are interested in learning about your business and what you have to offer. You should stay in touch with them via emails and newsletters. Informing them of solutions to their challenges will pique their curiosity.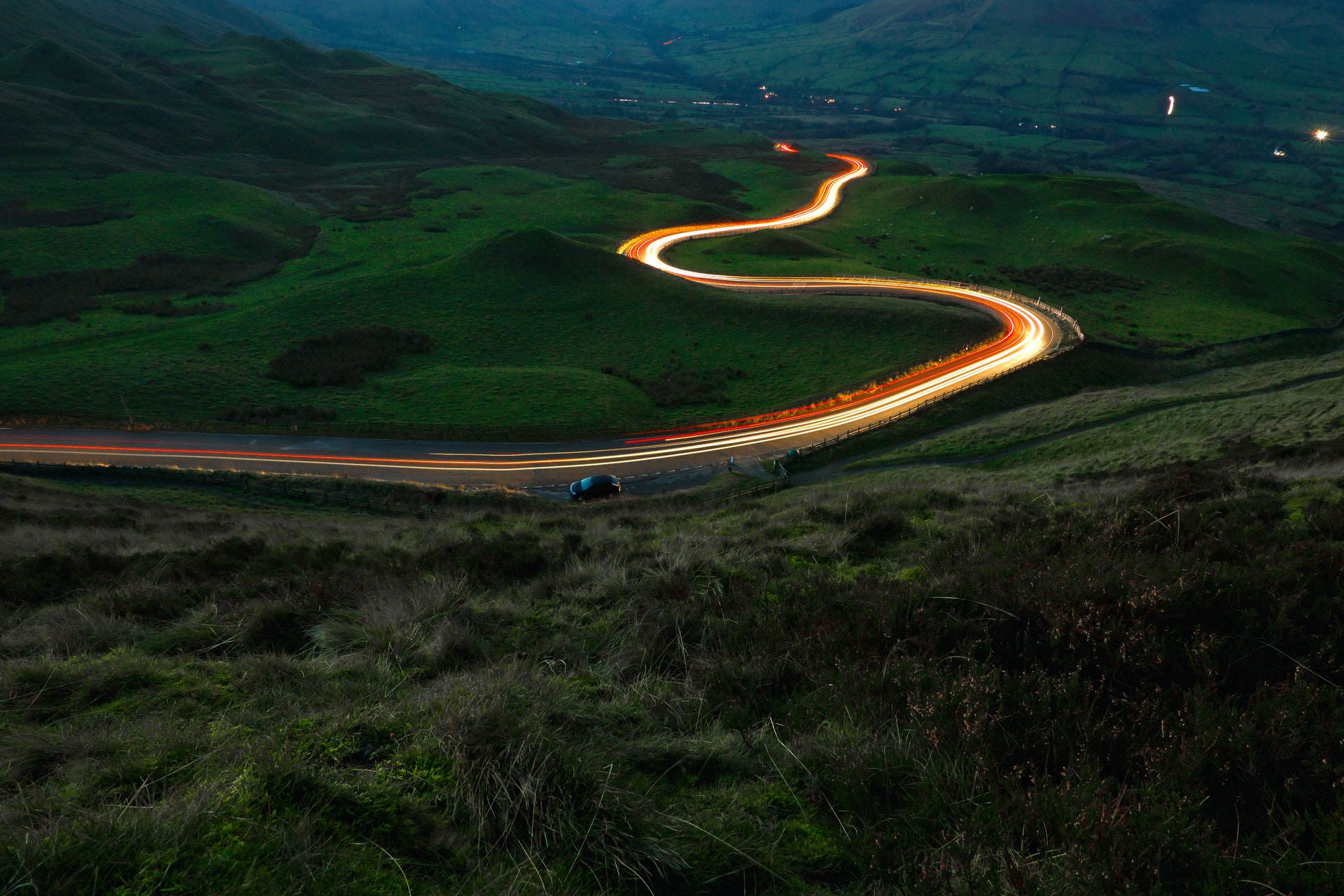 Edana is Your Digital Agency in Switzerland
We support you from strategy to execution
Marketing Qualified Leads (MQL)
Marketing-qualified leads are actively looking for answers to their problems. They download your case studies and attend webinars hosted by your firm. It's not very difficult to convert these leads into prospects because they are interested in what you offer. Sometimes you may even settle things through email or a conversation.
Keep in mind that expressing interest doesn't automatically guarantee that they will follow you in everything. In many circumstances, marketing qualified leads (MQLs) are forwarded from the marketing team to the sales team for additional interaction and eventual conversion into customers.
Let's go through one scenario to better understand them. Imagine you own a software firm that provides a customer relationship management (CRM) solution. A website visitor subscribed to your monthly newsletter, received an e-book, attended a webinar on CRM best practices, and visited your pricing page several times.
This sort of person would be the MQL lead. They browsed through the many options on your website and frequently went to the pricing page. These behaviors indicate that they can be open to marketing efforts focused on their specific needs.
Sales Ready Leads (SRL)
A Sales-Ready Lead (SRL) is a potential customer or prospect who has moved through the marketing funnel and is now very likely to make a purchasing decision. If a lead reads even one eBook, some organizations consider them sales-ready. Some want a demonstration of absolute interest.
In any case, you need to know if they are prepared to spend money, what challenges they are trying to fix with your solutions, and so on. Being sales-ready does not imply that customers are ready to buy right now. To prepare these leads for full collaboration, you still need to nurture them with follow-up calls and emails.
In order to better understand these leads, let's go through an example of a B2B software company that offers project management solutions. A lead that was previously classified as a Marketing Qualified Lead (MQL) has executed many high-intent activities in a short period of time. Along with going through the educational content, they also asked for a customized project management software demo. They clearly had a strong desire to buy because they were quite detailed in their inquiries about the demo.
In this situation, the individual is a Sales-Ready (SRL). Their activities show a high level of interest in making a purchase. Since they are in the final stages of the purchasing process and demand individualized sales efforts to finalize everything, SRLs are often transferred immediately to the sales team.
Sales Qualified Leads (SQL)
A sales-qualified lead is one who is eager to meet with your sales team. They are obviously interested in your products and services and are ready to purchase. However, they may still be comparing you to other companies.
In any case, you should contact them as soon as possible before it is too late. Keep in mind that generally, recognizing the key differences between the various sorts of leads is critical for bringing in sales and not wasting time on outdated leads.
Imagine you own a company that provides advanced cybersecurity solutions to enterprises. Someone just contacted you using the contact form on your website. In his communication, he mentioned that he is the Chief Information Security Officer (CISO) of a mid-sized financial institution and that he is actively seeking a cybersecurity solution to improve their data protection procedures.
He requested a consultation with your sales team to discuss particular features that are important for his organization. This individual counts as an SQL lead because he has decision-making authority in his company, understands exactly what he needs, and clearly exhibits his interest in your company.
Obtaining Potential Customers Through Lead Generation
It's clear that there are several forms of leads that must be identified right away in order to be dealt with properly. The lead-generating process itself is made up of several unique steps and points. Many critical aspects influence the journey towards the intended outcome.
First and foremost, you must obtain as much information as possible on your target audience. It's a good idea to build customer profiles, which identify the demographics, budget, and desires of regular customers. Consider societal customs, career background, and even psychological characteristics.
Create excellent content that will appeal to your target audience. Each piece of content you develop should have a specific goal, such as educating your audience about your service, increasing brand awareness, or driving sales.
You should establish and use a lead database where you can record, examine, and filter potential consumers. Ideally, you should utilize a CRM system. Your team would be able to move through the lists more quickly. In any case, make sure you have an effortlessly navigable database.
Examples and Strategies for Lead Generation
The options for generating leads are nearly limitless. Content marketing is the practice of providing entertaining and useful content that can attract numerous leads. It can include newsletters, videos, and social media. Content marketing may be employed at any point in the sales process.
Email marketing is often regarded as one of the most cost-effective and successful methods of generating leads. You may also utilize social media platforms to attract more individuals towards you.
You can use coupons, deals, and free tests. Basically, run contests to draw people to you and to learn more about them. Also, a risk-free trial or discount coupon is an effective sales technique. After an individual has tried your product, you may retarget them with further offers to encourage a sale.
On websites, applications, and social media, display adverts, videos, and photos. They are a fantastic approach to connecting with your target audience where they are, combined with paid search and PPC.
Another excellent strategy to get new leads is to have your present clients do the work for you. Encourage them to submit reviews or refer friends in exchange for a discount or anything of value. 94% of customers claimed that favorable reviews increased their willingness to support a company.
Lead Generation and Its Challenges
The very first challenge is accurate data collecting. Your organization may have a large list of potential clients and leads, but you must also ensure that the information you have about them is correct. You must be well-versed in your target market.
Another challenge is converting high-quality leads into sales. You must have solid relationships with individuals. Just because you have high-quality leads does not imply you will immediately sell everything. Also, bear in mind that one of the most effective methods to attract and retain customers is through innovative content.
It is critical to have a well-established method for lead generation and to track the success of your lead generation campaign. Not having a strategy or not being able to analyze your outcomes can result in numerous difficulties for you in the future.
To properly manage everything, use specific tools such as the correct software and platforms. There are lead generation systems with various functions, such as lead nurturing tools, sales analytics and reporting, and so on. To keep this process alive and effective at all times, you need suitable staff and the right technology.
Gain High-Quality Leads in Your Market and Surpass Your Competitors
Lead generation is critical to succeed in the digital 21st century. Getting prospects to buy your goods or services can not naturally occur without obtaining leads. Edana specializes in lead engine design. We apply the best approach for your industry to produce a great amount of leads in a sustainable and profitable manner, therefore supporting your growth and generating long-term value.
Would you like to enhance your sales volume by generating more leads, requests for information (RFI), requests for quotations (RFP), and requests for quotes (RFQ)? To discuss company growth prospects, get in touch with us right away, and a lead-generating specialist will get back to you shortly.