Understanding Customer Relationship Management (CRM)
A customer relationship management (CRM) strategy is an approach based on data and combines numerous practices, strategies, and technologies. It assists you to establish relationships with your customers on a more personal level by offering customized content. This approach can enable workforce members to collaborate with one another to facilitate the most outstanding customer service. Strengthening a business's credibility by carrying out stronger customer service practices could enable it to attract a greater number of customers, foster brand loyalty, increase retention rates, and improve its cash flow.
Companies constantly possess specific corporate goals, the vast majority of which are revenue and sales-related. CRM strategy supplies a business with critical information on its sales, marketing, and procurement teams in order to help the company fulfill its objectives and missions. Through the implementation of relevant, engaging content, customer relationship management (CRM) strategies strive to both draw in fresh prospects as well as retain existing ones satisfied.
CRM strategies achieve their goals using an assortment of processes, actions, and technology. The vast majority of businesses start with transactional marketing approaches, however after a certain amount of time, they search for relationship marketing strategies as well. It's a crucial subject considering it is necessary to have certain interactions with your customers to be able to grow and thrive against opponents in the competitive marketplace. With an efficient CRM strategy, you'll be capable of instantly recognizing how professionals can leverage data to address the various needs of the customer base they serve.
Why should CRM Strategies Always be in Your Sales Plan?
Implementing a CRM strategy enhances many aspects of your business, including your approach to selling. CRM strategies can be utilized to boost customer loyalty and get better results regarding client acquisition and retention. It also assists you in the decision-making process.
There are a number of different reasons why it is so frequently used during sales. It can assist you to navigate the various components of the sales cycle in addition to swiftly recognizing any prospective customers and future opportunities. You can easily estimate future performance and get an extensive amount of precise information on products and customers.
You will get an opportunity to strengthen not only the customer experience but also the productivity of those who make up your team. It works efficiently for telemarketing and a variety of marketing campaigns. It could help you to increase sales. With an effective CRM strategy, the sales team can more easily organize customer data while making phone calls and improve the efficiency of the sales process.
Define the CRM Vision for Your Company
To develop a good CRM strategy for your company, you must first understand what your "CRM Vision" is and what you hope to achieve with it. Characterize your goals and main objectives. You may wish to boost your net promoter score, acquisition, or retention rates.
Studying customer information, and investing in contact management tools would benefit both large and small businesses in accomplishing long-term goals. Analyzing your customers, company, market, and competitors will help you determine what to do and where your effort should be specifically targeted. These elements will provide a solid foundation for your successful CRM strategy and will help you to achieve real-time results.
Some common aims to consider are increasing customer satisfaction, boosting productivity, strengthening customer retention, improving lead conversion, and so on.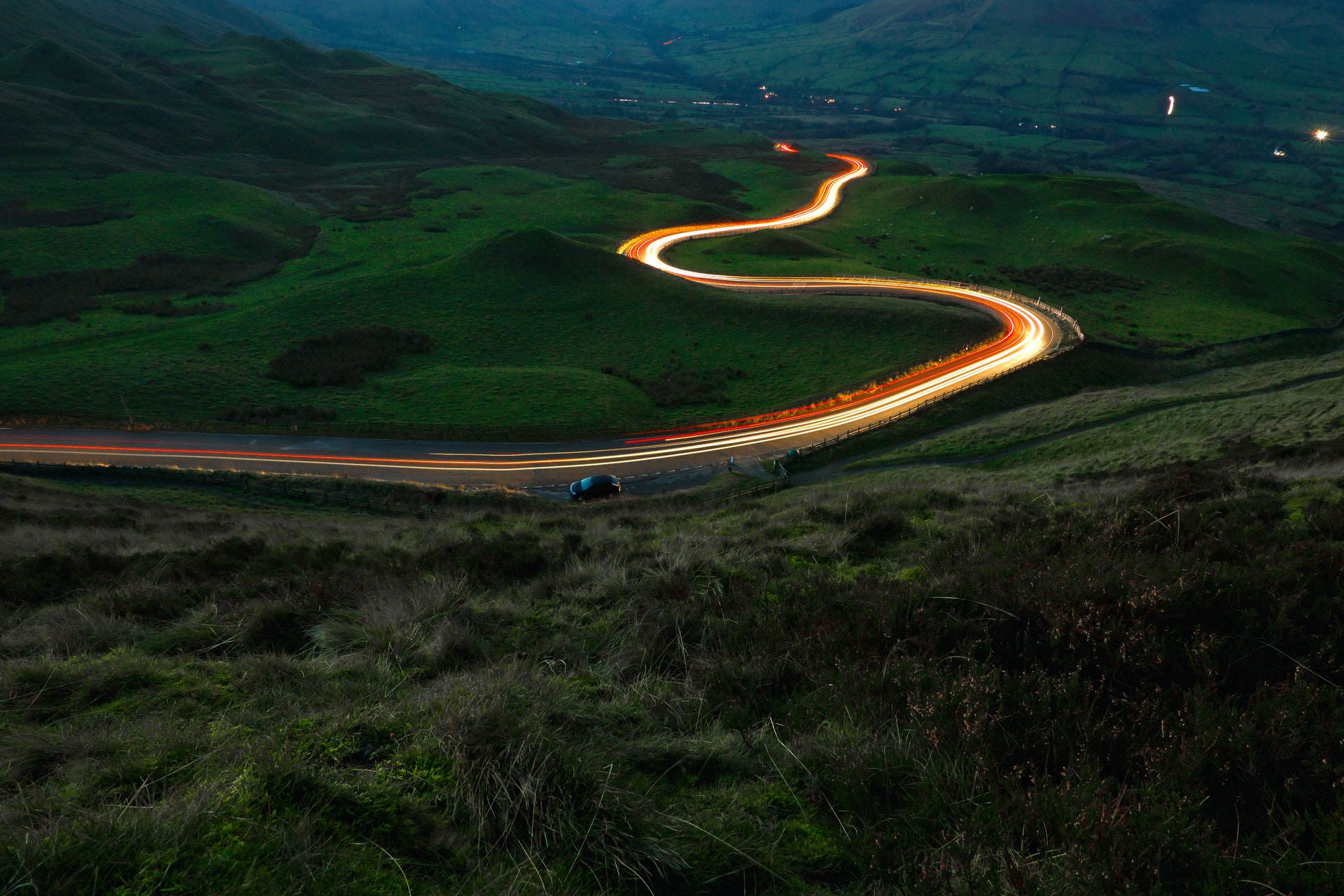 Edana is Your Digital Agency in Switzerland
We support you from strategy to execution
Identify Your Target Audience
To reach your target audience, you must understand their specific needs. You should be more aware of current trends in the market. It's crucial to give your customers top priority and accommodate their needs. You could seek the assistance of marketing, sales, and customer service teams to learn more about them. You can use surveys, interviews, and a variety of other methods to obtain feedback and additional details from them.
Take into account various factors when constructing a good buyer profile. For instance, socioeconomic factors, personality archetypes, occupations, interests, dislikes and preferences, and aspirations. It could later help you identify the customers who are likely to purchase from you.
Map The Customer Journey
Track each customer interaction that started with the very first time they come across you. Find out how these individuals discovered you. Was it accomplished via a digital banner ad or an email marketing campaign? This may determine how long or how many different phases an interested buyer needs to go through prior to purchasing your product.
When mapping the customer journey, keep in mind who is communicating with the customer at every point in the journey. Find out which aspects of the interactions between buyer and seller needs to be addressed. Keep an eye on various types of content in order to figure out what customers appreciate and despise. You could possibly run into difficulties that consumers encounter and start improving them.
Describe Your Customer Experience
It's time to invest in a CRM strategy if you see that there are some changes in your company's internal environment, such as a declining customer retention rate or a poor net promoter score (NPS). Describing customer experience will help you to discover more important aspects that should be considered in the long run and will help you to develop a better CRM strategy.
Examine every aspect of your customer experience to determine how you can achieve maximum efficiency at every stage. Assess how effectively you are able to evaluate the requirements of your consumers along with how successfully you are able to collect information. Observe your sales process carefully. For instance, are there any sales processes you can automate to boost performance and effectiveness? Make certain that your engagement strategies are effective.
It would be ideal to have a system in place that enables customers to offer their remarks. It could help you gain insight into the experience of customers along with improving many different kinds of factors. Furthermore, when describing the customer experience, think about support; you ought to understand the manner in which you can support a customer after the sale.
Understand Your Products and Services
Understanding your products and services will assist you in improving numerous aspects of your products/services as well as establishing more crucial factors for your CRM strategy. You can create your value proposition at this point. Take a look at your brand's tone of voice to assess if it corresponds to your objectives. Contemplate how you might differentiate yourself from your competitors once more.
Consider what message you want to send to the audience you are targeting. What are the advantages of your products and services that you want to highlight? Once you've made the necessary changes, notify your coworkers. Each member of your team must understand every goal that must be accomplished.
Invest in CRM Software
CRM software makes it possible to store and manage all pertinent customer information, like contact information, past purchases, and summaries of transactions, in an efficient manner. As a result, sales teams often use CRM software extensively. You would find many CRM tools there that would help you to manage everything more easily. This technology can also be combined with e-commerce platforms to enhance the customer experience.
It can assist you in sorting out numerous time-consuming processes. Software not only accumulates real-time data, but it also guarantees that you do not miss the opportunity to capture important leads. Evaluate your present-day processes and needs prior to selecting CRM software for your organization. Consider the pricing, function, and simplicity of CRM software before selecting one. After you've installed your CRM software, assign administrators to regulate user access. Additionally, teach your team how to use the CRM software.
CRM Pitfalls to Avoid
Despite being a very useful solution for businesses to deal with a variety of issues, CRM strategy has certain hazards that must be recognized and avoided at all times in order to properly benefit from this option. For starters, keep in mind that if you don't have a solid acquisition and retention strategy in the company, you shouldn't begin working on anything CRM-related. It will not be rewarding for you and may lead to unfavorable outcomes.
Furthermore, confirm that technical developments, like using CRM software, won't lead your team members to lose concentration and drive. Whatever you do with digital solutions, your team must always be alert. Many tasks must be managed or observed by actual people in order to achieve the best results.
Keep in mind that customized solutions will be required in many cases. You must remember that when dealing with customers, you will not be able to stick to a single technique or approach. You'd have to make some adjustments along your journey. Therefore, while you develop your CRM strategy, consider how it will benefit your team and business. Also, think about the value that each team member can give you with their individual perspectives.
Edana Recommendation
Edana is a Swiss Digital Agency with the primary goal of laying the groundwork for action. Our specialists develop and implement the most appropriate growth strategies not only in Switzerland but also globally. You can also read more about Business Models and Plans, or find more Publications on Edana. Contact us at any time to learn more and make a decision. Our team can guide you through the digital world to achieve results comparable to industry leaders.